Latest News
Please refer to the attached media release and the below link for information about opening of fire affected forest roads and tracks in the Upper Murray fire district.   
DELWP Hume Facebook Update: December Update Fire Affected Roads Upper Murray Fire District   
For up-to-date information about road and track closures visit: www.parkweb.vic.gov.au, www.traffic.vicroads.vic.gov.au and www.ffm.vic.gov.au/visiting-state-forests/forest-and-road-closures   
The above websites will be updated as works are completed and roads can be safely re-opened.    
Regards  
Andrew Morphett |District Bushfire Recovery Team Leader | Upper Murray
Forest, Fire and Regions | Department of Environment, Land, Water & Planning
As the holiday season fast approaches and we get ready for a COVIDSafe summer, Forest Fire Management Victoria (FFMVic) is reminding people to stay safe when camping.   
Hume Region Deputy Chief Fire Officer, Aaron Kennedy said: "We want you to enjoy our parks and public land and there are things you can do to keep yourself and others safe.   
"The first thing to do is remember to stay COVIDSafe.  Please visit www.coronavirus.vic.gov.au for information on up-to-date information on how to stay COVIDSafe.   
"Check the weather at your destination before you leave home and consider rescheduling your visit if it coincides with stormy weather or times of high fire danger", Mr Kennedy said.   
"When you arrive at your campsite, be aware of your surroundings and camp at least 20 metres from any stream, lake or reservoir. Trees can also drop limbs, or entire trees can fall, without warning so avoid setting up your tent or parking your car under trees.   
"All native plants and animals are protected.  Do not cut down or damage standing trees or vegetation and please don't feed wildlife. 
"Always let someone know before you go. You can visit the Victoria Police website for a trip intention form in case of an emergency. 
"We're asking people to be vigilant about campfire safety and if they see a campfire that is unattended, to call 136 186. It is everyone's responsibility to ensure they follow campfire safety rules.
"Campfires in state forests must be ignited in an existing fire pit or be in a trench at least 30 centimetres deep and people can collect fallen wood less than a metre in length for their use.   
"All campfires must never be left unattended and need to be extinguished with water, not soil, as fires can still smoulder under soil. If a fire is cool to touch, it is safe to leave," Mr Kennedy said.   
It is illegal to light a campfire on a day of Total Fire Ban, when fires are likely to spread rapidly and be difficult for firefighters to contain. Before lighting a campfire, campers must check if a Total Fire Ban is in place, via:   
"Keep our forests as beautiful as you find them by not littering. There are no bins, so ensure you take your rubbish home – whatever you bring in to the forest, you must take out."    
Under the Forest Act 1958, on-the-spot fines of $496 can be issued to people breaching campfire safety rules. The maximum penalty for lighting a fire during a Total Fire Ban is $39,652, two years in jail or both.   
For more information on camping and campfire safety, go to https://www.ffm.vic.gov.au/permits-and-regulations/fire-restrictions-and-regulations   
Brittany Evans  | Media and Communications Adviser | Hume Region
Department of Environment, Land, Water & Planning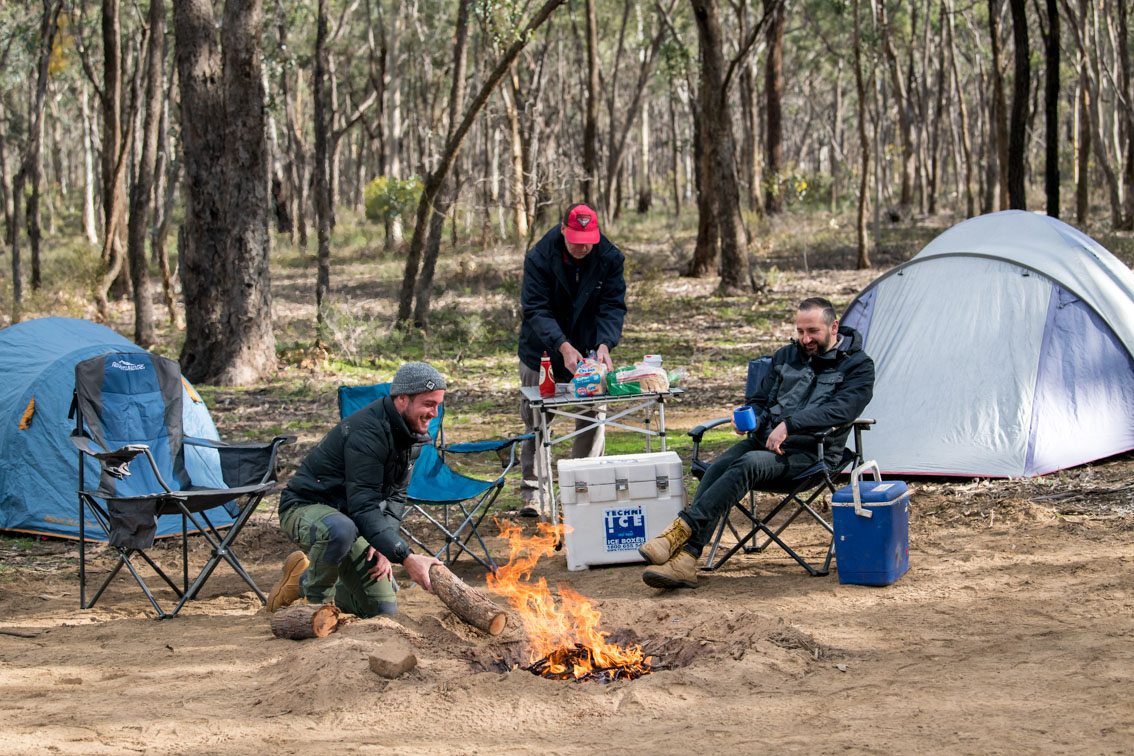 Parks Victoria are continuing deer control in Bunyip State Park. This program commenced in August 2020 and will continue until February 2022.   
Control is being undertaken by accredited and authorised contractors, Victorian Pest Animal Control (VPAC). These activities are done in accordance with an Authority to Control Wildlife permit issued by the Department of Environment, Land, Water and Planning.   
Upcoming control nights are as follows, from 6pm to 7am:
Monday 14 December  – Thursday 17 December 2020 (into the early hours of Friday)   
Following this control period, the program will go on hold during school holidays and resume early 2021.   
You may observe signage in the park indicating dates of the upcoming control program. Each sign will be flagged when control is underway. A map of the control areas is attached for your reference. These areas will be closed to the public on control nights between 6pm to 7am, and re-open during the day (unless otherwise closed).   
While our contractors use authorised suppressors, deer legal rifles will still emit noise, which may be heard in the area.   
Please feel free to forward this notification to others; to be added to this notification contact list, please phone 13 1963.   
Parks Victoria
Environmental Project Coordinator, Melbourne Division
A message of thanks from Mr Matthew Jackson, Chief Executive Office, Parks Victoria.
Today, 5 December 2020 we celebrate International Volunteer Day with the appropriately themed message 'Together We Can Through Volunteering'. This year more than any other, it has shone a spotlight on the power of volunteers in Australia and around the world. I would like to thank you for your commitment to volunteering with Parks Victoria. Your patience while we navigated extraordinary situations has been appreciated.  
For most of 2020, we have had to review many of the activities we carry out – spending many months doing the right thing to keep us all safe. This has meant working from home, limiting our movements and while we have kept most parks open and continued to maintain all the parks, some were temporarily closed and volunteer activities paused.  
Although volunteers' time in parks and waterways has been limited, through the 'Insights into nature' webinar series, 902 volunteers connected over eight webinars covering topics like land management practices and volunteer engagement. Thank you for being flexible and utilising online options to connect. 
When it has been safe to do so, volunteers across the Parks Victoria estate contributed an incredible 204,950 volunteering hours this year providing invaluable support to nature conservation, protection and park maintenance.   
We are excited to continue to support, grow and diversify volunteering as we move into 2021 with many new initiatives and valued partnerships.    
Together we are supporting nature's future every day.  
Once again thank you and stay safe over the holiday period. 
Regards, 
Matthew Jackson 
Chief Executive Officer
An important message from the Parks Victoria Area Chief Ranger in Omeo commenting on the excellent work recently done in his region by two of our clubs but unfortunately alerting us to track closures being put in place due to safety reasons. Please understand that these actions are regretfully put in place with knowledge that it will upset some of our 4wd fraternity who visit this region.   
"The Yarra Valley and Mid-Week clubs have done a great job up here, covering heaps of tracks and opening things up for visitors and fire access.
The Yarra Valley guys had a go at Cobberas Track but it has now eroded and deteriorated to a state where it has become unsafe and is now impassable.  MacFarlanes Flat Track and Ingeegoodbee Track are in the same condition.  
At the moment these three tracks are closed to all vehicles, and it could be quite some time before we can find the funding source and be able to complete the necessary values checks etc before these tracks can hopefully be repaired and reopened.   
Unfortunately at this stage, it seems the 3 tracks are unlikely to be reopened in the next 12 months and it is difficult to estimate a time frame for reopening. I understand this is likely to be a source of frustration for many 4WD enthusiasts who have enjoyed the challenges of these double black diamond tracks in the past.   
I'll keep you posted on any developments from our neck of the woods."
Please be advised that Parks Victoria have implemented the immediate closure of Little Cobbler Track, Alpine National Park in response to safety concerns related to the track's two bridges.  
Parks Victoria are working towards a solution to enable the reopening of this track as soon as practicable and will provide an update when a way forward has been determined.  
Kind regards,  
Tegan Sharwood  
Area Chief Ranger – Western Alps
Kelly Lane will be opened at some time during Monday the 30th of November. King Spur (access to Mayford) will open on the same day. As previously noted the tracks were not able to be opened earlier due to spring rainfall.  
Thanks to Conor Wilson, Parks Victoria Ranger Team Leader Dargo, Mike Dower and the Parks Victoria Foothills and Southern Alps team and Greg Rose FWDV Regional Rep Southern Alpine National Park for their communication and consultation in regard to these two tracks.
Parks Victoria is seeking community feedback into the rebuild of the Banksia Bluff activity centre at Cape Conran Coastal Park, which has impacted by the summer 2019/20 bushfires.   
The activity centre was a much-loved amenity providing an educational area for the Junior Ranger program, schools and other special interest groups. It also provided a valuable undercover recreation area and a central meeting place for campers and visitors alike.   
Parks Victoria are keen to hear from you to help us understand the future usage and requirements for the activity centre.   
A short survey is available on the Engage Victoria platform, and you are invited to provide your input from today, 16 November until Sunday 13 December 2020.  
Flyer  Cape Conran Engage Vic Flyer Final
Thank you for your participation.
The Department of Environment, Land, Water and Planning (DELWP) is developing a strategic master plan to guide investment into upgrade works planned for the Buckland Valley State Forest in North East Victoria.   
As part of the project DELWP is seeking community consultation on the master plan ahead of the upgrade works, which will be funded with $250,000 from Victoria's Great Outdoors program.   
"The master plan will outline what improvements are undertaken and designed to ensure our visitor sites through the valley are safe, accessible and inclusive for all visitors" Aaron Kennedy, Director Forest and Fire Operations, Hume Region, said.   
"The Buckland is a beautiful valley, and thousands of visitors enjoy this area all year round.   
"We would really like to hear from campers and people who have visited the valley, and to hear what they feel is needed to improve their experience when visiting.   
"This project will see camping and visitor sites within the Buckland Valley State Forest upgraded to encourage more people to explore and enjoy the area.   
"As more and more people visit our forests, it's important we upgrade facilities so that they can fully appreciate some of Victoria's most beautiful natural environments."   
For more information and to provide input into the Buckland Valley master plan visit https://engage.vic.gov.au/buckland-valley-state-forest-recreation-master-plan   
This project is being delivered by DELWP as part of the Victoria's Great Outdoors program focusing on giving people more opportunities to enjoy the beautiful scenery that regional Victoria has to offer.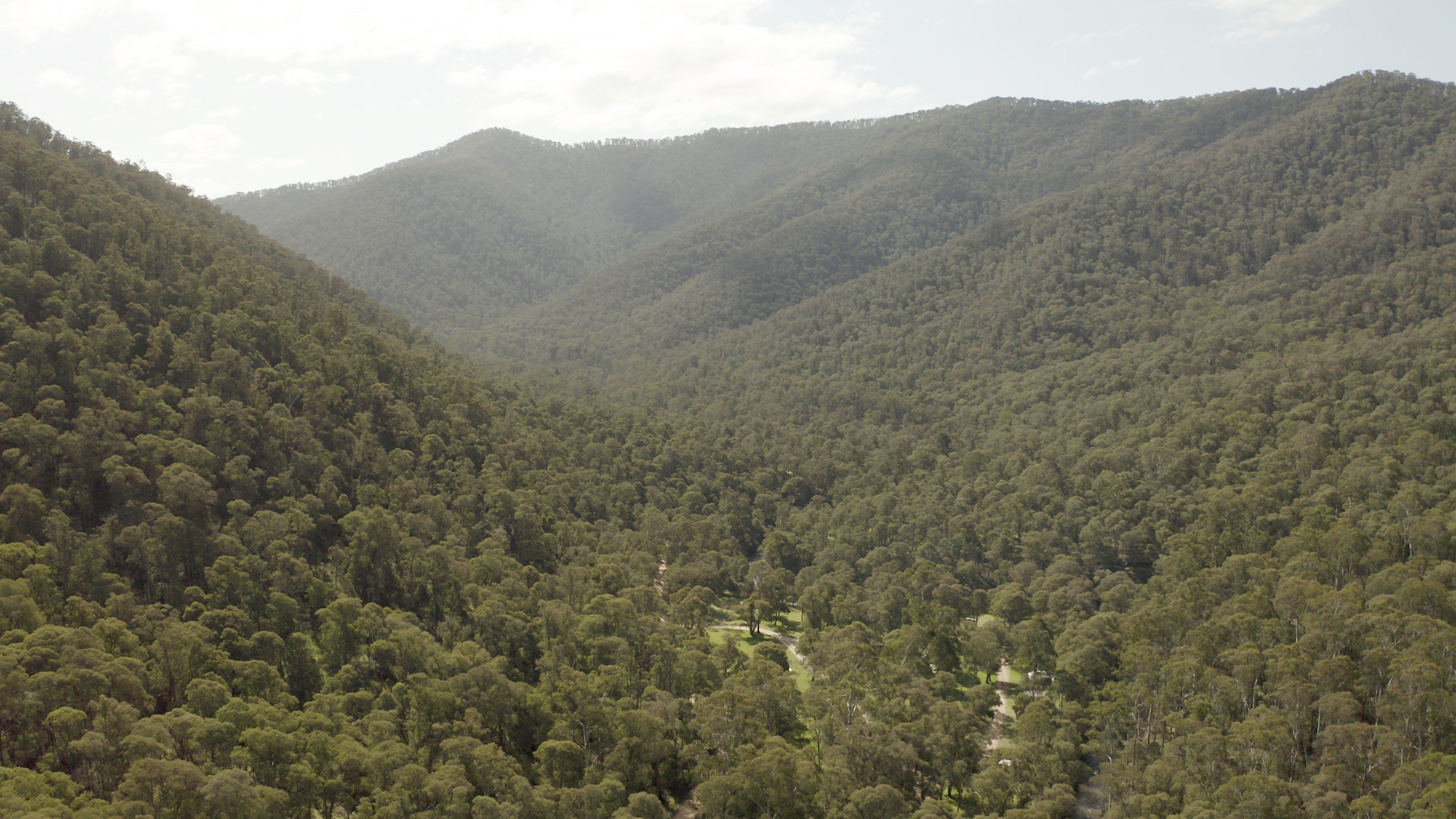 Luke Morrison |  Media and Communications Advisor | Hume Region
Forest, Fire and Regions | Department of Environment, Land, Water and Planning