Latest News
The following 4WD drive tracks are currently closed in the Omeo management area:   
Davies Plain Track (extended seasonally closed section north of Charlie Creek)   
Cobberas Track  
MacFarlanes Flat Track   
Ingeegoodbee Track  
JP Gap Track (section between Kennedys Hut and Four Mile Creek Track)   
Kellys Road (section north of 8 Mile Creek and south of 8 Mile Loop Track)
The fires destroyed the toilets at Charlie Creek camping area and The Poplars camping area (so campers will need a shovel while we are going through the rebuild/recovery process!).   
The rest of our seasonal 4WD tracks have benefitted from a couple of reasonable dry weeks, and are now open ready for visitors.  
Kind regards,   
Jarrod Bowd
Ranger Team Leader, Omeo & Buchan Valley    
Parks Victoria
Based on the success of the previous online Community Information Sessions, the project team at Parks Victoria are providing a second round of updates on the bushfire recovery works within the parks in East Gippsland. We have enclosed a flyer to distribute to your networks. The sessions invite participants to:
Hear a brief summary of the impact of the bushfires on the parks
Find out about the park infrastructure works that are currently underway and next steps 
Discover the environmental recovery and biodiversity initiatives underway 
Become familiar with areas that will be open for visitation 5.
Talk to the Parks Victoria project team and ask questions  
 BUSHFIRE RECOVERY UPDATE – ROUND 2
We are holding four sessions with an area specific focus: 
Buchan – Tuesday 24 November, 3 – 4pm                                       
Orbost – Tuesday 24 November, 6 – 7pm                                        
Cann River – Wednesday 25 November, 12.30 -1.30pm           
Mallacoota – Wednesday 25 November, 6 – 7pm              
Registrations need to be made in advance as we are capping the participation numbers to keep the session more personalised. 
See  Community_Info_Session_2_East_Gippsland_Flyer
Registrations open, Monday 9 November.      
Once registered, participants will receive an email providing them with the event link on MS Teams and a reference guide on how to use this online platform.     
If any of you attended the first round of information sessions, we look forward to welcoming you back, and hope others within your network also join us this round!   
Warm regards
Kathlin   
Parks Victoria
Phone 13 1963
The Conservation Regulator is stepping up patrols in north east Victoria, targeting illegal campfires.

Conservation Regulator authorised officers, with Forest Fire Management Victoria, will patrol popular camping and recreation areas, such as Edi Cutting campground, Delatite Arm Reserve, campsites along the Big River and Buckland Valley. 
Officers will look for unsafe campfires to prevent bushfires being started by negligence and penalise people found in breach of campfire safety rules.
They will also remind visitors about campfire safety and encourage people to report suspicious or illegal activities, including unattended campfires, to 136 186.
The following campfire safety rules are always in force on public land:
In State Forests, use a purpose-built fireplace if provided, otherwise use a trench at least 30 cm deep.
Branches and logs on campfires must be less than one metre long and smaller than one cubic metre in total size.  
Never leave a campfire alight or unattended.  
Fully extinguish your campfire with water, not soil.  Cool to touch = cool to leave.
All campfires are banned on Total Fire Ban days.   
Days of Total Fire Ban are declared to protect the community and our emergency services, and the Conservation Regulator has zero tolerance for serious breaches.  
The maximum penalty for lighting a fire during a Total Fire Ban is $39,652 or two years in jail or both, and on the spot fines of up to $496 can be issued for people breaching other campfire safety rules.   
In addition to campfire safely, remember to be COVIDSafe. This includes wearing a fitted face mask, practising physical distancing, ensuring proper hand hygiene including the use of hand sanitiser, and observing group size limits.  
Quotes attributable to Regulatory Operations Manager, Greg Chant:    
"All too often we see the consequences of people ignoring campfire safety rules, with approximately ten per cent of all bushfires caused by campfire negligence."   
"It is a serious offence to leave a fire unattended, even for a short while, as most campfires escape when left unattended."   
"If you light a campfire, you are legally responsible for ensuring it is safe, does not escape and is completely extinguished before you leave."    
Brittany Evans |Acting Program Manager Media and Communications | Hume Region
Department of Environment, Land, Water & Planning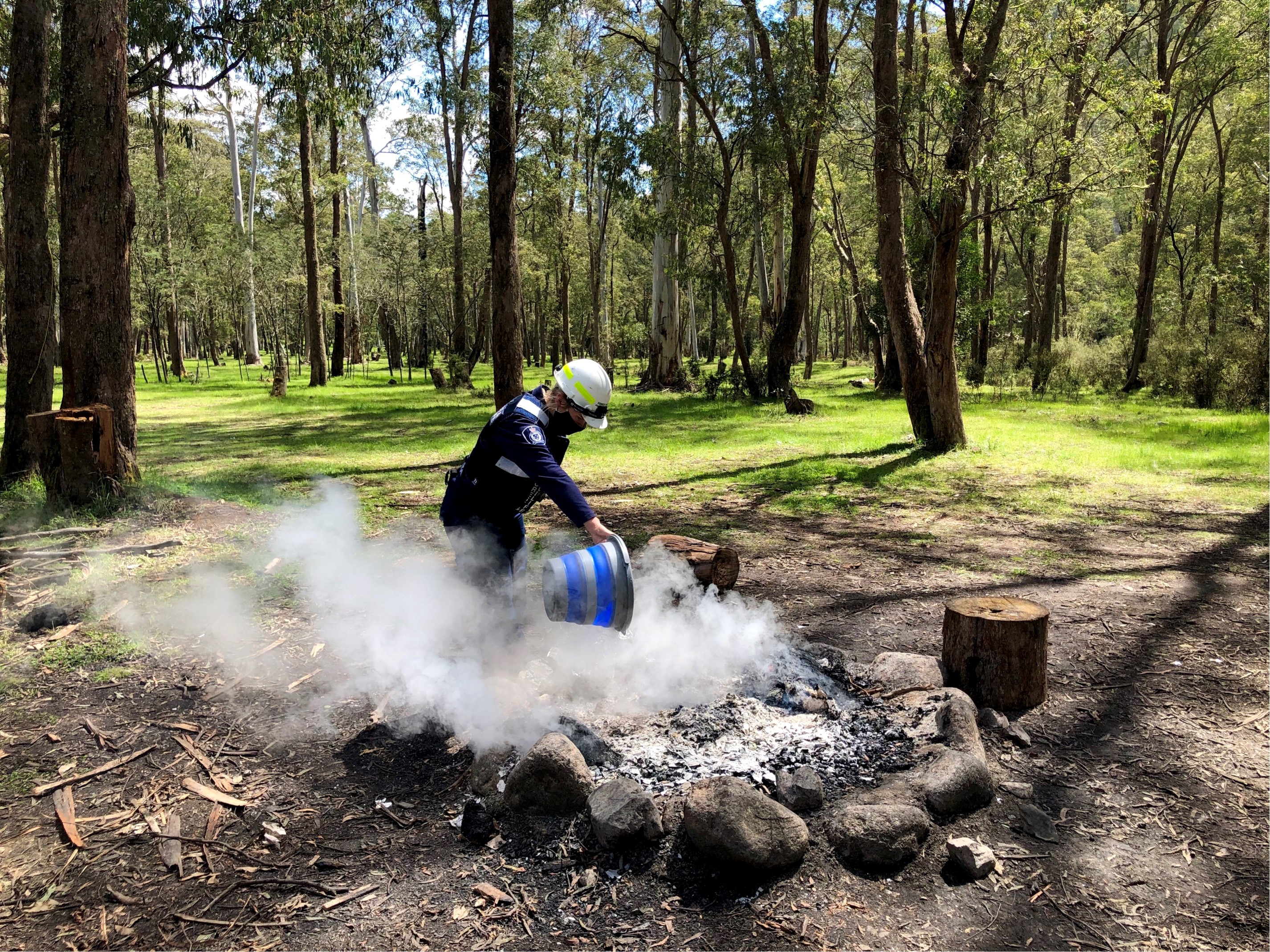 Forty-five new Forest Fire Management Victoria (FFMVic) firefighters have been put through their paces in Rawson, Sale, Swifts Creek and Orbost last week as part of a rigorous training course to learn the skills needed to protect communities from bushfires.  
FFMVic Gippsland Regional Learning and Development Lead Ben Rankin, said the course covers the essential elements of firefighting including fire behaviour, fire suppression, planned burning and firefighter safety.  
"Our new project firefighters (PFFs) have completed a mix of classroom and field-based activities to get them up to speed with the demands of fighting bushfires as well as the varied roles of a forest firefighter," Mr Rankin said.  
"These recruits will not only respond to bushfires and other emergencies, they'll also be conducting planned burns, slashing, track clearing and other land management activities.  
"Forest firefighters rely extensively on dry firefighting techniques as water is often scarce in the middle of the bush.  Our recruits are trained in how to use a rakehoe to construct a mineral earth control line as well as other skills such as four-wheel driving and use of chainsaws, which are essential for forest firefighting.  
"Now they've successfully completed the course, the trainees will work alongside FFMVic's permanent staff where they'll continue with on-the-job learning from experienced firefighters while completing fire protection work and responding to bushfires.     
"This year FFMVic has 250 seasonal and full-time firefighters on board in the Gippsland Region to help keep communities safe. 
"Many of our PFFs have worked with us during previous fire seasons so have gone straight to work on fuel reduction activities such as planned burning, slashing and track clearing.  
Gippsland PFFs are based in depots at Bendoc, Cann River, Orbost, Nowa Nowa, Swifts Creek, Dargo, Briagolong, Heyfield, Yarram, Loch Sport, Erica, Noojee, Foster, Bairnsdale, Tidal River, Mallacoota and Wonthaggi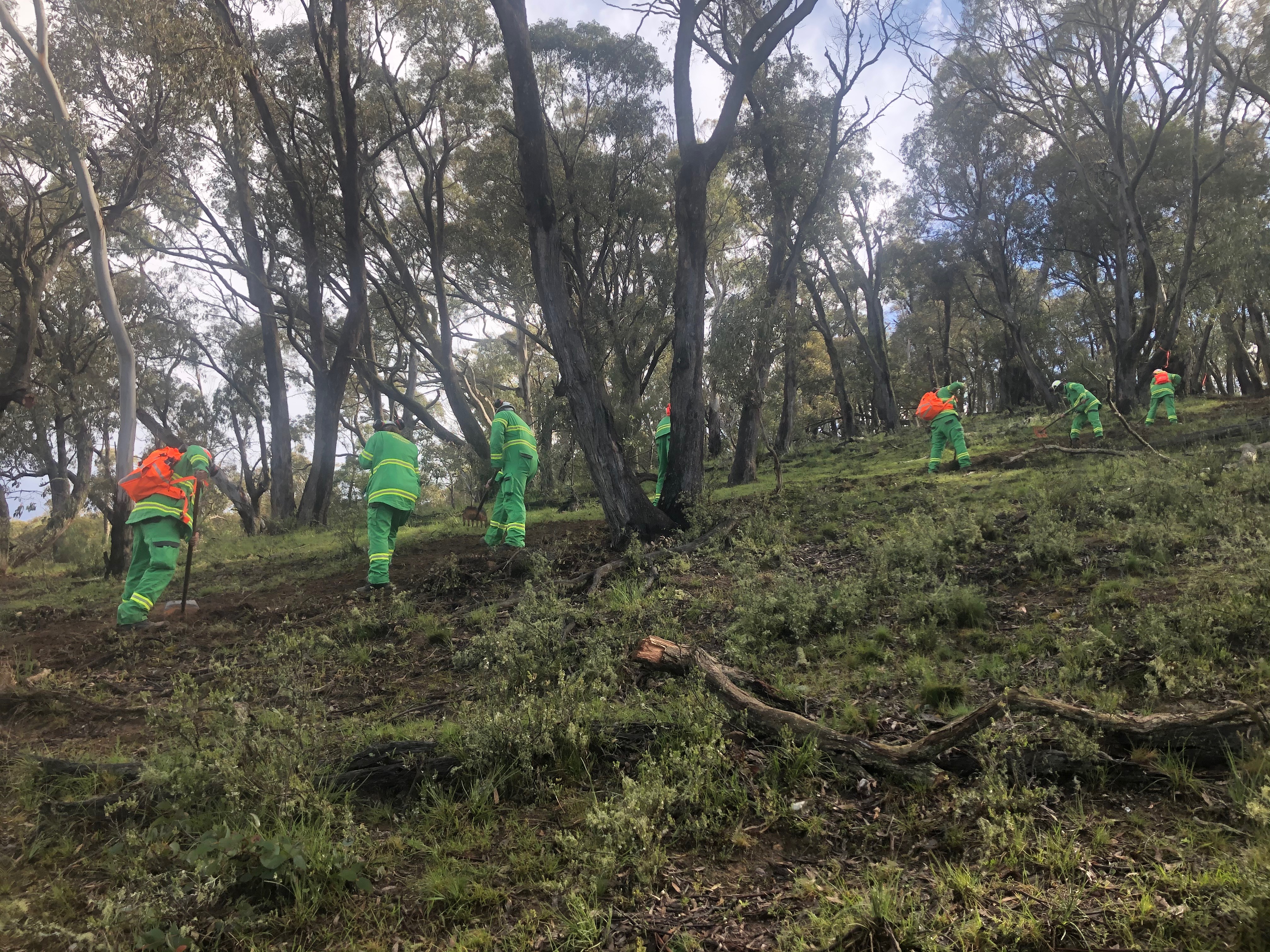 The DELWP Public Access Map has been updated.
Please see 
FFMVic Media Release Park and forest roads reopen across north east Victoria 
DELWP are working on opening more of the Corryong fire area, though Hazardous Tree Treatment takes time.  
Owen Lord - Senior Forest Management and Roading Officer - Upper Murray
Forest, Fire and Regions Department of Environment, Land, Water and Planning
As part of our planning for the Beauchamp Falls Campground Upgrade near Beech Forest in the Otways, we're calling for feedback from people who visit and camp at Beauchamp Falls near Beech Forest. 

The survey asks for your ideas on how we can improve the experience for day visitors and campers ahead of an upgrade at the popular site. Could you please share this survey link with your networks and club members as we wish to hear from as many people as possible.  
The survey is available until Sunday 15 November here: https://bit.ly/31IwlSz  
There is also a Facebook link to share if you'd prefer to do it that way  
https://www.facebook.com/DELWPBarwonSouthWest/photos/a.482367328524385/3450411275053294  
We look forward to receiving your feedback.
Alex Lines | Forest Assets Planning Officer I Barwon South West
Forest, Fire and Regions | Department of Environment, Land, Water and Planning
Report from Mike Dower - Parks Victoria Area Chief Ranger, Foothills and Southern Alps
Less than a week ago Zeka Spur Track on the Wonnangatta Icon Drive was impassable due to a large slip on one of the switch backs at the southern end near the Howitt Plains. A mobilisation plan was put in place by Parks Victoria to engage a local earthmoving contractor and attempt to stabilise the slip and remove the material from the track surface. This work is always challenging, and access isn't easy especially in current weather conditions. Thanks to Brian Traill for camping on site for 3 nights next to his D6 and getting this work done so Parks Victoria could ensure access to Wonnangatta was available for this coming weekend. The conditions in alpine locations are vastly different to what they have been in the dry October's for the last several years. Lots of springs and small creeks are flowing well along with the larger tributaries.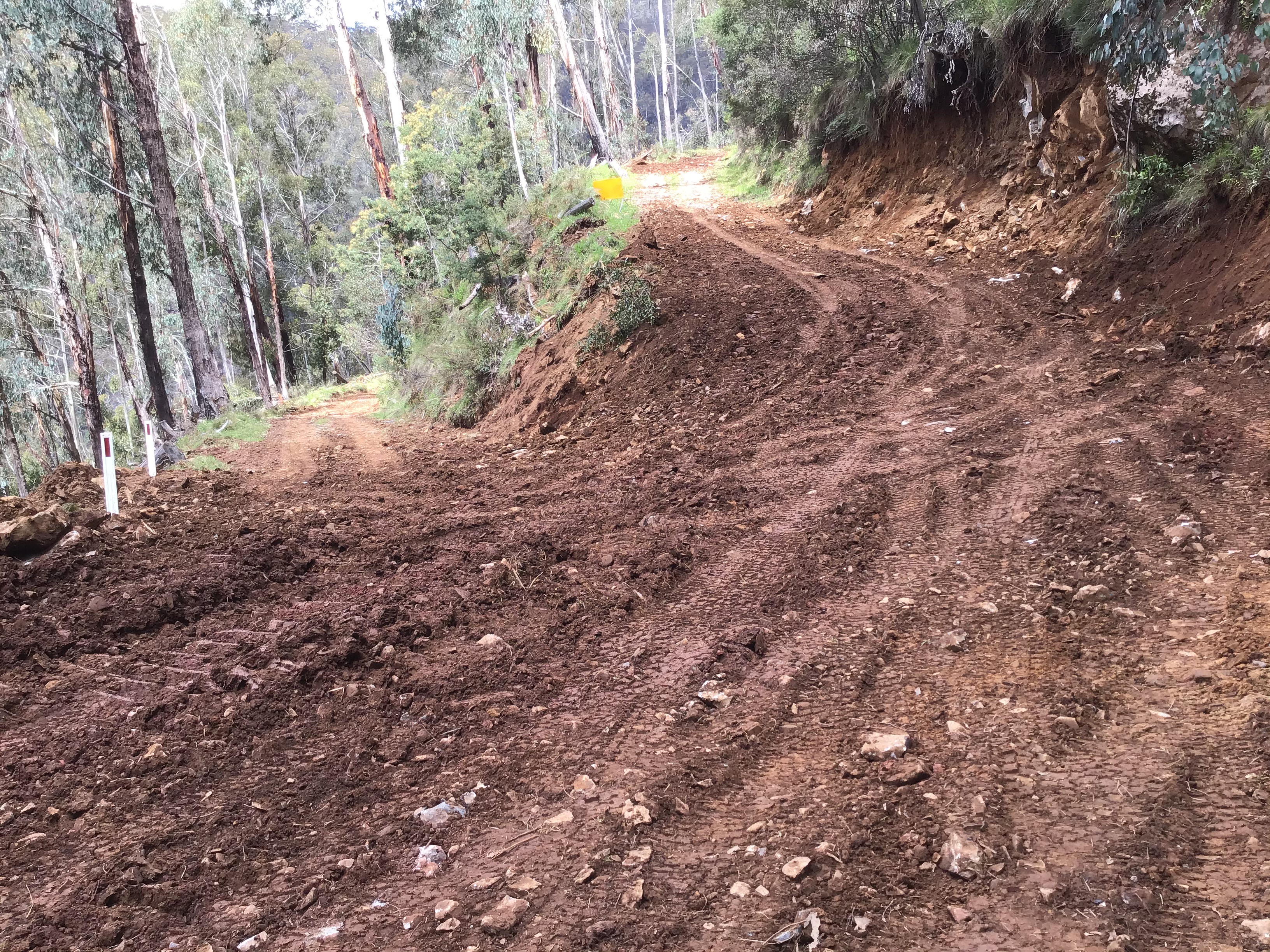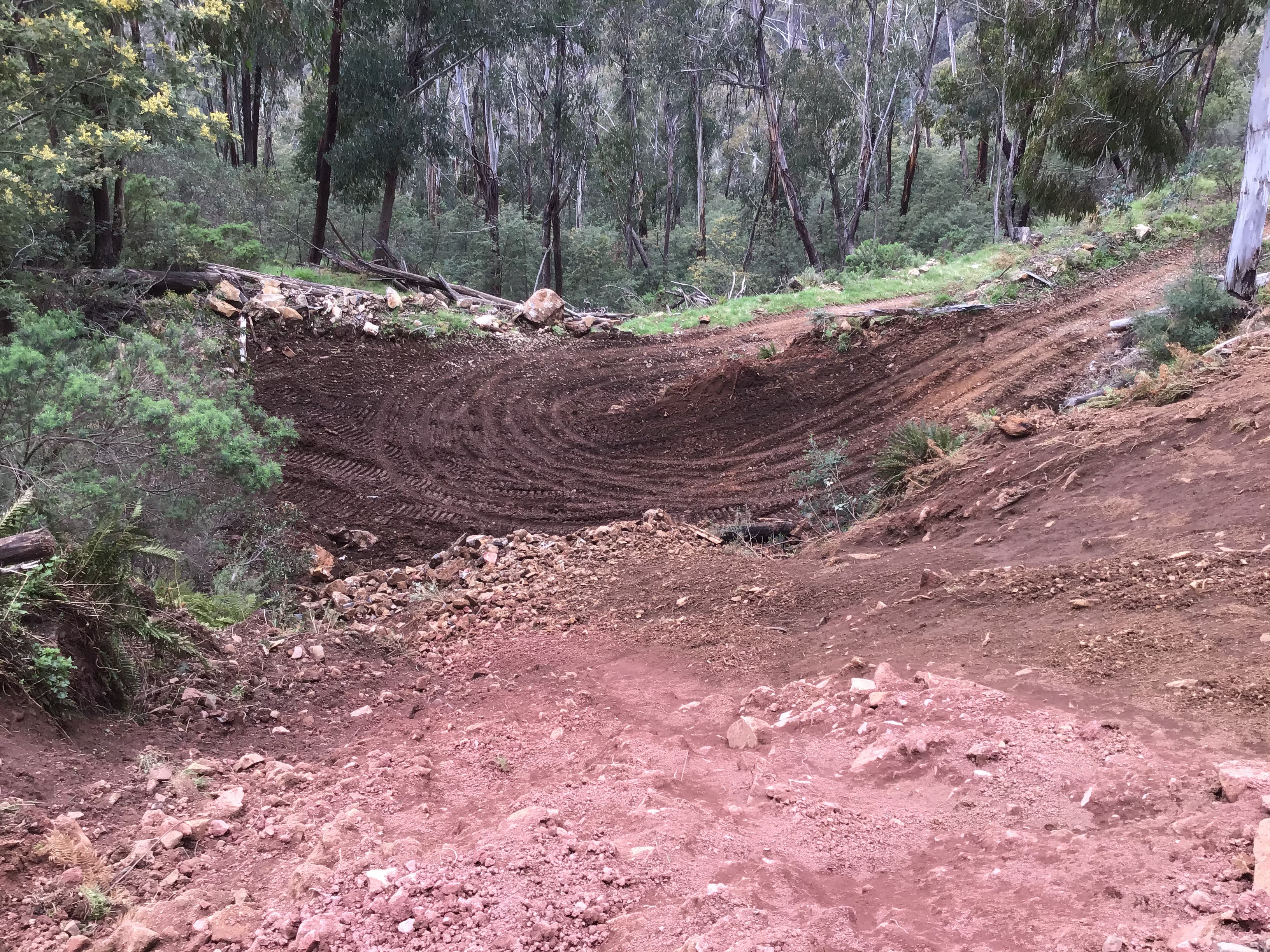 Thanks to Greg Rose, FWDV's regional rep for the Southern Alpine National Park and  Mike Dower, Parks Victoria Area Chief Ranger, Foothills and Southern Alps for this report regarding the status of track opening in the Southern Alps area, north of Licola and Dargo ... 
With a couple of exceptions all gates will be open for the cup weekend. 
The gates at the bottom of Wombat Spur and Herne Spur (access to Wonnangatta Valley) could not be reached due to the current river heights.  
King Spur Track into Mayford and Kelly Lane Track will remain closed as part of the agreed extended/variable closure and opening dates on those tracks. Those two tracks will be assessed during November. The recent heavy rain means those fragile routes are quite wet and vulnerable.  
Major emergency work has been undertaken on Zeka Spur (access to Wonnangatta Valley). Local contractor Brian Trail has responded rapidly to the challenge of stabilising the track after damage caused by a significant landslip on one of the switchbacks. The landslip lead to further scouring and damage due to water runoff down the track. The work will be completed and the track open for the weekend. The speed at which this work has been undertaken reflects the importance Parks Victoria place on meeting the opening target dates and recognising the significance of the Wonnangatta Icon Drive to four wheel drivers. I have attached a map of Zeka slip repair showing the slip location and the photo of the landslip on Zeka switchback was taken by Mike Dower yesterday. 
Blue Rag Range Track will be open. Due to the closure, by Alpine Shire, of the Dargo High Plains Road, the only access is via South Basalt and North Basalt Tracks. As I stated in a previous email that route is technically difficult and one for well equiped vehicles and experienced drivers. The area has also been subject to very heavy recent rainfall. 
The Alpine Shire has indicated that the Dargo High Plains Road will, in all probability, not be open until the end of November. As many touring four wheel drivers, especially from interstate, make Blue Rag Range a highlight of a trip to the Victorian High Country, the road closure causes some confusion and disappointment.  
Mike Dower emphasised that the tracks and the alps will be very different in nature this year due to the climate influence of La Nina. Four wheel drive tourists need to be aware of the changes. The past few years have been very dry, the effect of La Nina is that there will be considerably more rainfall, typically 20% more in the south east of Australia. The chance of both localised and widespread flooding is also increased. For four wheel drive touring this means that track surfaces may be wetter and more slippery, river and creek heights will be greater than in recent years, bush fire effected trees may be prone to fall due to the damper soil, there may be landslips and runoff due to rain events.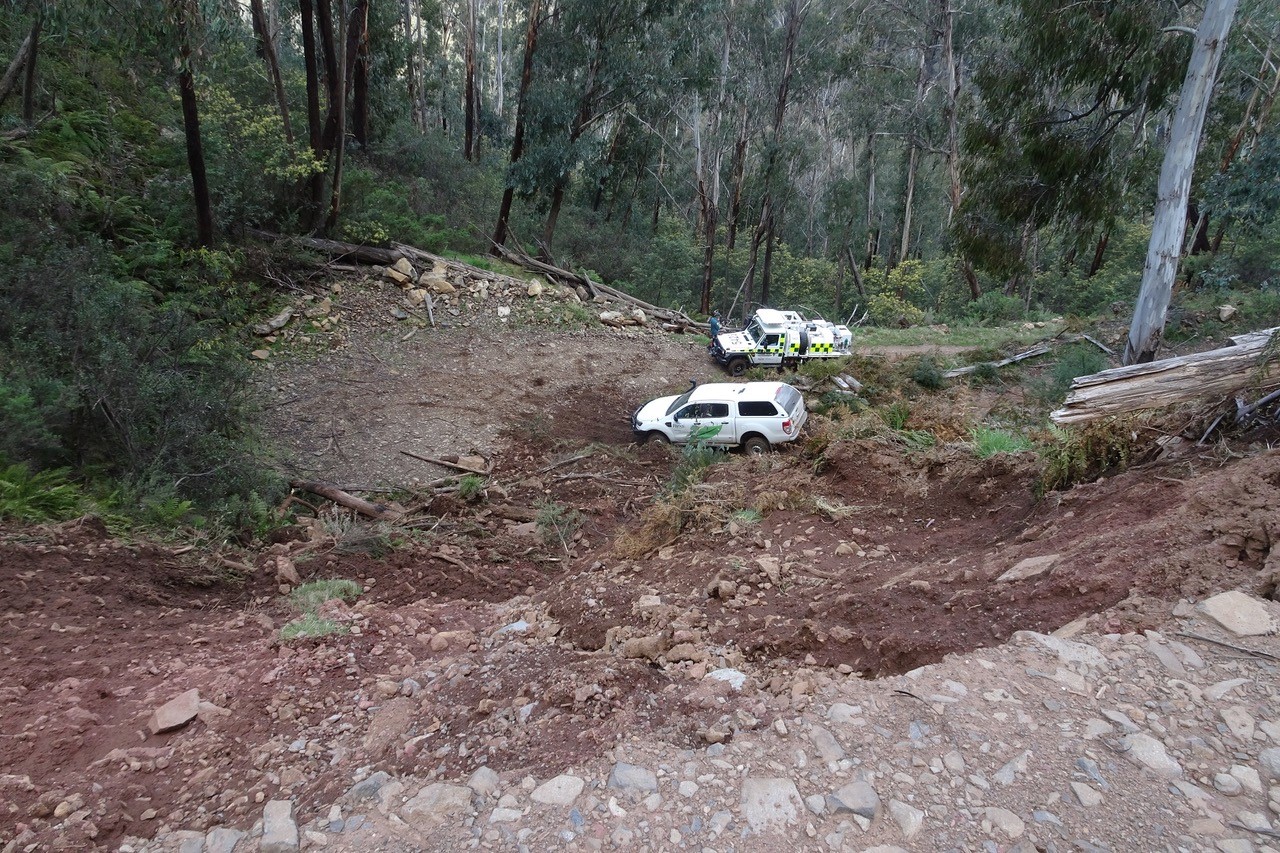 Parks Victoria are continuing deer control in Bunyip State Park. This program commenced in August 2020 and will continue until February 2022.  
Control is being undertaken by accredited and authorised contractors, Victorian Pest Animal Control (VPAC). These activities are done in accordance with an Authority to Control Wildlife permit issued by the Department of Environment, Land, Water and Planning.  
Upcoming control nights are as follows, from 6pm to 6am:
Tuesday 3 November – Thursday 5 November 2020 (into the early hours of Friday)
Monday 16 November – Thursday 19 November 2020 (into the early hours of Friday)  
You may observe signage in the park indicating dates of the upcoming control program. Each sign will be flagged when control is underway. A map of the control blocks and newspaper clipping of notice is attached for your reference.  
The affected areas within the park will be closed to the public during periods of control. A large extent of Bunyip State Park remains closed due to fire impact. Please see link  Bunyip_deer_control_blocks_Oct_2020 
While our contractors use authorised suppressors, deer legal rifles will still emit noise, which may be heard in the area.  
If you would like further information please contact the Environmental Project Coordinator at Parks Victoria on 13 1963. 
Kind regards, 
Roellen Gillmore | Parks Victoria
Environmental Project Coordinator, Melbourne Division