Latest News
Officers from the Department of Environment, Land, Water and Planning (DELWP) have seized a commercial quantity of illegally cut Red Gum firewood from a property near Norong, near Rutherglen.
DELWP Senior Forest Investigator, Greg Chant, said: "A search warrant executed last week has resulted in the seizure of approximately 12 cubic metres of firewood, a vehicle, a hydraulic splitter and a chainsaw allegedly used in the commission of offences under the Forests Act 1958."

"The seized firewood and equipment will be stored securely until the matter goes before a court," Mr Chant said.

"There's a likelihood that if found guilty, the firewood and other seized items may be forfeited to the Crown.

"The search warrant was conducted as part of Operation Block Splitter, a State-wide compliance program targeting the illegal removal of commercial quantities of firewood from public land.

"Firewood is a diminishing resource along the Murray River and the illegal collection of firewood has impacted on the forest through the removal of habitat, including the felling of hollow bearing trees, some of which were more than 100 years old.
"The search warrant was executed with the support of Parks Victoria and Victoria Police.

"As part of Operation Block Splitter, officers will continue to investigate reports of suspected illegal firewood suppliers and those caught will face significant penalties and the potential loss of plant and equipment used in the commission of an offence.
"If you are aware of the illegal sale of firewood or any unauthorised activity relating to firewood on Victorian public land, we encourage you to report it by calling DELWP on 136 186 and mentioning 'Operation Block Splitter'."

All information provided will be treated in the strictest confidence.
The roll out of an online booking system for South Australia's national parks has been occurring since August 2014 and remaining parks – including those in the SA Arid Lands region – will come online from 1 June.
Under the new arrangements, visitors will need to book online before they travel for camping, accommodation and entrance fees for the following parks:
 Ikara-Flinders Ranges National Park

Innamincka Regional Reserve

Malkumba-Coongie Lakes National Park

Witjira National Park

Kati Thanda-Lake Eyre National Park
Vulkathunha-Gammon Ranges National Park, including Grindell's Hut, Nudlamutana Hut and the Balcanoona Shearers Quarters
Self-registration stations (also known as iron rangers), which have continually been subjected to vandalism and theft, will no longer be in use and cash payments will no longer be accepted. 
For many people the new online booking system will be a more convenient experience.
It will allow visitors to plan and book ahead from the comfort of their home, and they won't have to carry the correct amount of cash. They will also be able to book their favourite campsites up to 12 months in advance of a planned visit which will be particularly convenient during peak periods when some camping areas are in high demand. 
Do I still need a Desert Parks Pass? And what about the Simpson Desert?
The online booking system will not apply to the Simpson Desert Regional Reserve and Simpson Desert Conservation Park. A Desert Parks Pass will still be which will cover entry and camping fees and holders can camp in designated areas on arrival.
The Desert Parks Pass is also available for Witjira National Park, Innamincka Regional Reserve, Malkumba-Coongie Lakes National Park and Kati Thanda-Lake Eyre National Park and is often a more cost-effective option for travel in the region. Desert Parks pass holders will still need to book their campsite through the booking system; it will ask if you have a Desert Parks Pass so you will not have to pay twice. Casual day entry and camping permits to these parks will also be sold through the online booking system.
How do I make an online booking?
Visit www.parks.sa.gov.au from 1 June.
But there's limited mobile phone coverage, I don't have access to a device for booking and/or I can't always plan ahead.
We recognise that there is limited mobile phone coverage in the region, sometimes it's not practical to book ahead, and not everyone has access to the Internet or portable devices. A number of businesses in strategic, remote locations have become agents.  They will have signage that online payment is available before you drive out to the park and can assist you. 
These arrangements are currently being finalised; agents can be found at www.parks.sa.gov.au or on the individual parks pages from 1 June.
Questions?
We acknowledge that there will be confusion for some visitors as we move to the new online booking system.  Other States have had similar systems in place and as word gets around we expect these to reduce in time.
If you have feedback on the online booking system please pass this on to the online bookings email address This email address is being protected from spambots. You need JavaScript enabled to view it. . Your comments are important so we can deal with issues quickly and continue to improve our visitor service. 
For further information about the parks themselves or Desert Parks Passes contact the Desert Parks Pass Administration Officer in Port Augusta 08 8648 5328 or This email address is being protected from spambots. You need JavaScript enabled to view it.
Wildlife officers are appealing to the public for information relating to the killing of Wedge-tailed Eagles (Aquila audax) in the Yea area.

Up to 20 Wedge-tailed Eagles have been found dead, either shot or poisoned, in the same area during recent years.

In the latest incident, four Wedge-tailed Eagles have been found dumped in Black Range State Forest, near Limestone, by Forest Fire Management Victoria crews conducting a routine patrol.

"Illegally destroying protected native wildlife is a serious environmental crime, which carries significant fines and/or imprisonment," Department of Environment, Land, Water and Planning's (DELWP) Acting Program Manager Resource Protection and Management, Leigh Murray, said.

"Because of the location of the carcasses, we believe that they have been intentionally destroyed, possibly shot," Mr Murray said."
Last year we located eight eagles within a 25-metre radius of each other, that had been poisoned.

"We are calling on the community to help us gather information about the killings, which will hopefully lead to the prosecution of those responsible.
"Wedge-tailed Eagles are Australia's largest bird of prey and are sometimes targeted by farmers because of the threat they pose to new born lambs.
"The truth is they more often eat road kill or other deceased animals.
"We know most people admire and value eagles and the role they play in the local environment as well as contributing to our state's biodiversity."

Wedge-tailed Eagles are protected under the Wildlife Act 1975. The maximum penalty for hunting, taking or destroying protected wildlife is $7773 or six months' imprisonment or both.

Information can be provided anonymously by phoning DELWP's Customer Service Centre on 136 186 or Crime Stoppers on 1800 300 000.

By working with the Victorian community, DELWP works to reduce the impacts of environmental crime to ensure future generations can enjoy native plants and animals.
The long-awaited appointment of Game Management Authority (GMA) Board members, as announced today, was welcomed by Member for Northern Victoria Daniel Young.

"There is a lot of work to do in the area of game management in Victoria, and this new board will allow that work to start," Mr Young said.

As member of the Shooters, Fishers and Farmers Party, Mr Young has a keen interest in seeing the implementation of the Victorian Sustainable Hunting Action Plan 2016-2020, for which the GMA will play a critical role in its successful delivery.  The GMA is also likely to play a part in implementing recommendations handed down yesterday, in the Inquiry into the Control of Invasive Animals on Crown Land.

In support of the role the GMA plays in making hunting sustainable, Mr Young has introduced private member's Bill to Parliament to amend the Game Management Authority Act 2014.

His proposed amendments and a reinvigorated board should create ideal conditions to take sustainable hunting to a new level in Victoria.

"While we were expecting an earlier announcement on new board members, the recent appointments will add some synergy to our vision and potential for the Game Management Authority as well as the implementation of the pest inquiry recommendations to bolster the role of the organisation in the control of invasive animals," Mr Young said.

"The new GMA chairman Brian Hine, who was appointed in December, has also taken the initiative to catalogue issues about the management of the state's wetlands, with a list of recommendations that also need to be considered by the Government.

"There are many people in the community keen to see action on proactive game management and conservation, but the Government needs to step up and support this."

Forest Fire Management Victoria reminds firewood collectors that the autumn domestic firewood collection season will end across the state on Friday the 30th of June.

Forest Fire Management Victoria spokesperson Peter Kambouris said: "If people are intending to stock up on firewood for the coming winter, then they need to do so before the season closes next week."

"Make sure firewood collection is carried out only from designated collection areas that are open," Mr Kambouris said.

"If you need help locating domestic firewood designated collection areas, the Forest Fire Management Victoria website has maps of all sites available at https://www.ffm.vic.gov.au/firewood/firewood-collection-in-your-region

"Forest Fire Management Victoria cannot guarantee firewood will be available at all sites and where available, it will be of varying sizes and quality."
Firewood collectors are reminded that it is illegal to sell firewood collected on public land without an appropriate permit or licence or to take more than the allowed amount.

"Under the Forest Act 1958, people who collect firewood outside designated firewood collection areas or a firewood collection season, take more than the maximum allowable amounts or sell firewood they have collected can face on the spot fines of $607, or a maximum penalty in court of one year imprisonment or a $7,583.50 fine, or both."
Any information the community may have about the illegal removal of firewood for sale can be reported to the Department of Environment, Land, Water and Planning on 136 186 and quote 'Operation Block Splitter'.

"DELWP and Parks Victoria officers patrol forests and take a zero-tolerance approach to those who are violating firewood collection laws."

The spring firewood collection season will open on the 1st of September 2017.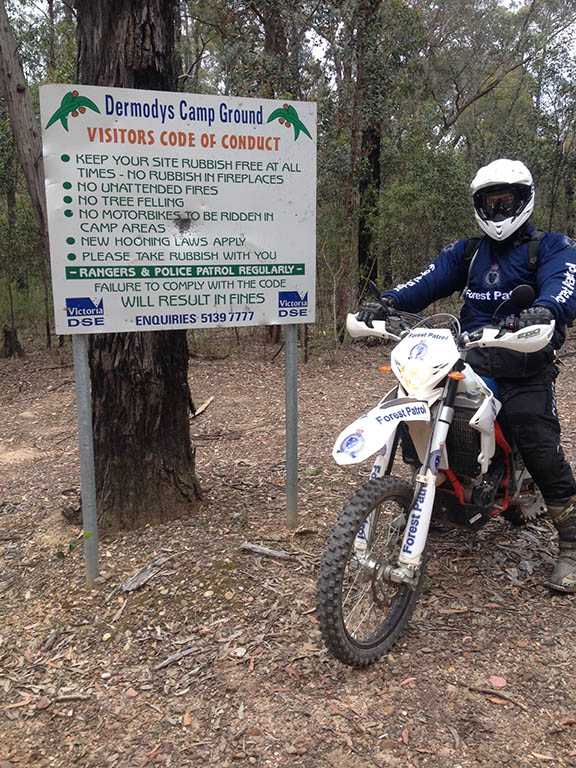 Whether you are camping, walking, riding or driving in Gippsland's State Forests this Queen's Birthday long weekend, Forest Fire Management Victoria (FFMVic) Authorised Officers will be asking for your help to ensure everyone has a safe and enjoyable time.
FFMVic Acting Assistant Chief Fire Officer, Richard Teychenne is encouraging everyone to do the right thing, obey the law and show respect for all forest users.

"We will be out patrolling across Gippsland State Forests this weekend and we'd like to see everyone sticking to driving and riding on roads and tracks, camping at designated areas, cleaning up after themselves and keeping an eye on campfires," Mr Teychenne said.

"With the colder weather starting to set in we know many visitors will be lighting campfires to stay warm, so we'd like to remind everyone that despite the chillier conditions it is still just as important to keep a safe watch over your campfire, never leave it unattended and do not illegally cut down trees or vegetation.

"If you aren't sure about how to safety light, maintain or put out your fire, we encourage you to plan ahead and check the guidelines online at www.ffm.vic.gov.au.

"Our Authorised Officers will try to get to as many sites as possible over the weekend, but Gippsland has over three million hectares of public land so we can't be everywhere at once.

"So if you see something, say something and report details on irresponsible or illegal behaviour at our recreation sites to Crime Stoppers on 1800 333 000 or to DELWP on 136 186.

"That information could include details on what, when and where it happened, the number of people and vehicles involved, registration numbers and photos if it's safe to take them.

"Most importantly though, we hope everyone who visits Gippsland's State Forests this long weekend has a fantastic time enjoying this special part of Victoria.

"You can also expect us to come over for a quick chat to seek your feedback on what type of facilities, infrastructure and opportunities you would like to see in Gippsland State Forests into the future."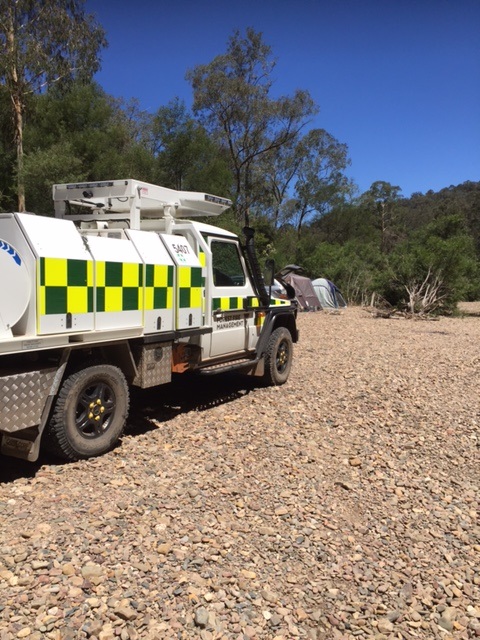 Some tracks and roads in State forest and parks in north east Victoria will be temporarily closed during winter and spring as part of an annual program to maintain environmental health and prevent serious road damage.
"Seasonal road closures are important during the winter and spring months and have a two-fold environmental and safety benefit," Forest, Fire Management Victoria's Regional Manager, Forest and Fire Operations – Hume Region, Shaun Lawlor, said.
"Firstly, this program helps limit the damage done to forest roads and tracks during the wet season and in doing so, ensures dangerous and difficult to negotiate sections of road are closed off from motorists," Mr Lawlor said.
"These measures also help maintain water quality in catchments by reducing the amount of silt and dirt washed away from roads and tracks into rivers and streams.
"We encourage the social and recreational use of Victoria's beautiful natural resources, including four-wheel driving, but some sections of the forest road network would rapidly disintegrate if they were used during the wetter months.
"The closures were especially important last year, given the high rainfall across many areas of the state.
"More than 250 roads and tracks across north east Victoria will be closed from Thursday 15 June.
"Among these are roads and tracks impacted by snowfall and sleet in the Alpine areas and high country, and areas affected by fire killed trees right across the region.
"We consult with a range of stakeholders, including Four Wheel Drive Victoria, to identify sections of the road network which require closures.
"Most of the roads and tracks are expected to re-open in time for the Melbourne Cup Weekend, but the closure period can be extended if the conditions demand it."
For those wanting to plan their trip go to the Public Access Map site in the visiting parks and forests section at: http://www.depi.vic.gov.au/forestry-and-land-use/visiting-parks-and-forests/visiting-state-forests/public-access-map
For maps of the early closures in parks, check the Seasonal Road Closures page on the Parks Victoria website: www.parks.vic.gov.au
The Mt Pilot fire tower in the Chiltern-Mt Pilot National Park will be dismantled this week.
The tower, which was built in 1961, is believed to have replaced a wooden structure which was burnt after being struck by lightning.
"As part of the project to construct the new Mt Barambogie fire tower, the Mt Pilot structure will now be dismantled, removed from the site and recycled," Forest Fire Management Victoria's District Manager - Ovens, Jarrod Hayse, said.
"The works are expected to take five days to complete and are weather dependent," Mr Hayse said.
"The Mt Pilot fire tower has played an important role in the early detection of fires across both public and private land in the Indigo and King valleys for more than 60 years.
"It played a pivotal role during major bushfires in the 2003 Woolshed Valley fire and the 2009 Beechworth fire.
"The fire tower was closed by Forest Fire Management Victoria in 2016 after ongoing issues associated with its lightning protection system.
"The new Mt Barambogie fire tower was operational this fire season and provides fire detection across a larger footprint including areas such as Barnawartha, West Wodonga, Beechworth, Chiltern, Springhurst, Rutherglen, Yarrawonga, Wangaratta, Eldorado, Glenrowan, Milawa, Moyhu, Peechelba, Bundalong and Wilby.
"Early detection is critical to responding to incidents and containing fires before they have the opportunity to spread and threaten communities and the environment.
"Forest Fire Management Victoria operates a network of 72 fire towers, located strategically around the state to ensure maximum coverage of Victoria's parks and forests.
"This includes 16 towers in the Hume Region."
The Summit Walking Track, which provides access to the Mt Pilot tower site, will be open during the works and will be maintained for visitors to the park.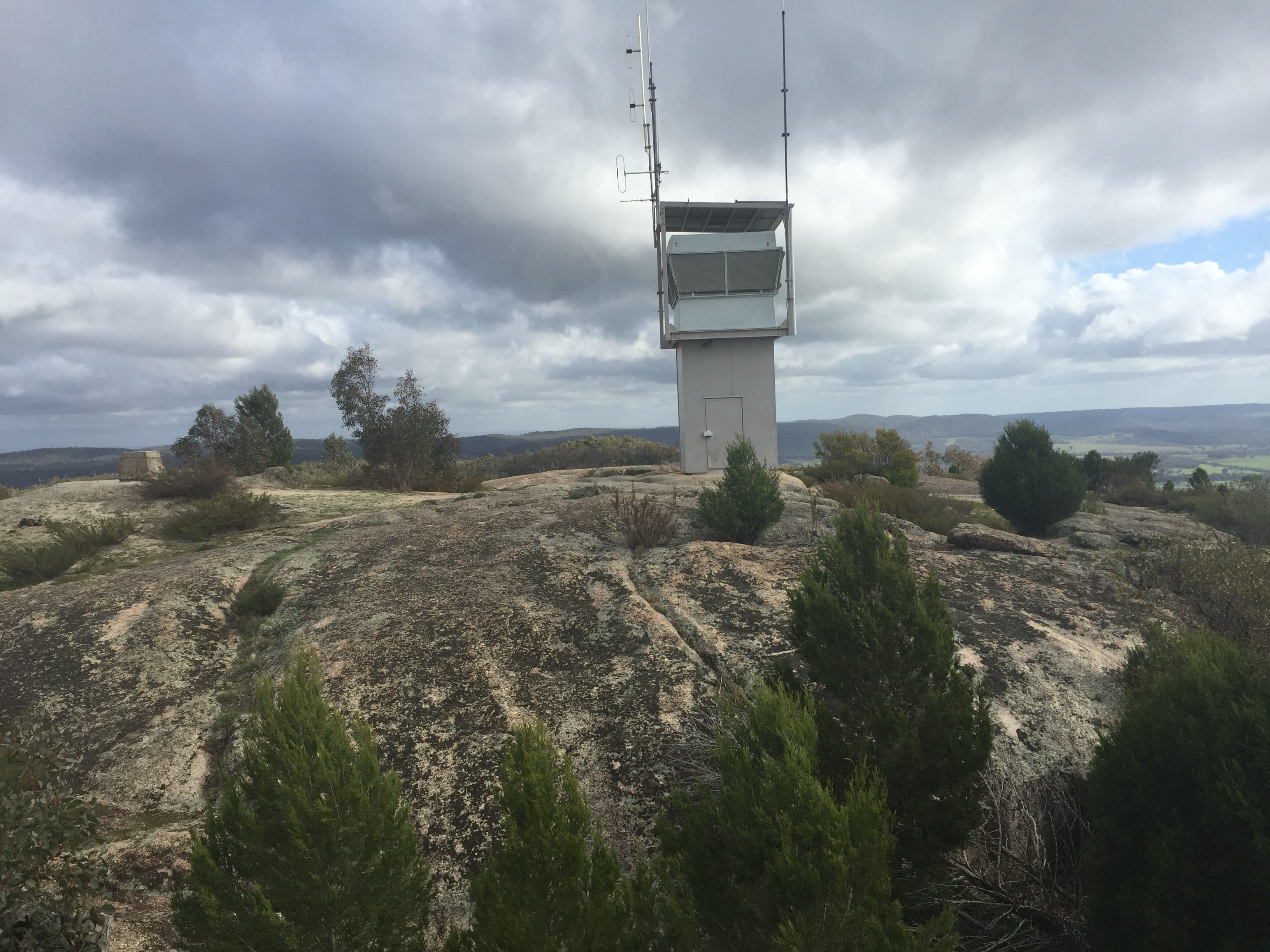 Four-wheel driving in the high country has it all, challenging tracks, great camping, and beautiful views. To keep the magic of the high country alive, we all need to pitch in and care for the alpine environment. Below are a few handy tips on how you can care for the high country on your next four-wheel drive adventure.
Stick to formalised, open tracks
The high country, in particular the alpine environment (above the tree line), is fragile. By driving off track, a single pass by a vehicle is enough to damage sensitive grasses, flowers and shrubs that make those views so spectacular. After a few passes, a small track becomes evident, encouraging more people to drive it without realising the damage they are doing. With rainfall, snow and frost, this track becomes more and more eroded until it becomes a giant rut. Run off from this erosion ends up in alpine wetlands and rivers degrading habitat for fish and other animals.
You can help care for the high country by driving only on formalised and open tracks. Tell your mates, and always be sure to follow local regulations and adhere to signage.
Observe road and track closures
Seasonal road and track closures are put in place for public safety, to help preserve tracks and allow for maintenance works to be undertaken. A single pass from a vehicle on a closed track can be enough to cause significant erosion, disturb recent works, and damage tracks. To ensure tracks are well maintained and accessible at other times of the year, seasonal closures are essential.
You can care for the high country by observing all road and track closures and by planning your trip accordingly. For more information on road and track closures please view the Public Access Map https://www.ffm.vic.gov.au/visiting-state-forests/forest-and-road-closures