Latest News
Forest Fire Management Victoria will undertake works at the Blue Pool Reserve near Briagolong
this week (Monday 19 Dec).
Forest Fire Management Victoria Forest Management and Roading Officer, Jeremy Reynolds,
said: "We will be repairing the walking track that leads from the lower car park down to the Blue
Pool."
"There is also some other general maintenance work that needs to be finished before the busy
summer period."
"There will be detours in place so visitors to the area can still access the Freestone Creek, Blue
Pool and the other walking paths in the area."
"The works will be completed by the end of the week," Mr Reynolds said.
The Blue Pools Reserve is located approximately 10kms from Briagolong. The car park can be
accessed from Freestone Creek Road.
The Gippsland region is a popular holiday destination, particularly around Christmas time as
visitors seek some of the most beautiful natural areas in the country.
Most of these areas are managed by Forest Fire Management Victoria, often assisted by volunteer
groups like four wheel drive clubs and walking groups.
Gippsland Regional Compliance Coordinator, Peter Simpson said: "We work with these groups
and with individuals who help us watch out for illegal activities in the bush, such as rubbish
dumping."
"It is illegal to dump any kind of rubbish on public land, whether it be an old fridge or garden waste.
Not only does it ruin the area for other forest users, it can cause weed infestations and adds to the
fire risk," Mr Simpson said.
"Information about how to dispose of waste legally can be obtained from your local Shire Council."
The message comes as a Stratford man was issued a clean up notice and fined $311 for
depositing green waste in the Stockdale State Forest.
"We want to get a strong message across to anyone using our local forests and parks to take care,
abide by the law and use our local public land areas responsibly so everyone can enjoy the natural
environment."
"As we head into warmer weather, it's a timely reminder for people camping in the bush to ensure
their campfires comply with regulations, are never left unattended and that they take their rubbish
home with them."
"Our Authorised Officers will be looking out for any illegal or dangerous activities that could cause a
public safety risk or environmental damage, but they can't be everywhere, so we urge all forest
users to watch out for suspicious or illegal activity and report it."
"Rubbish dumping, felling trees for firewood, using illegal or noisy motorbikes, driving vehicles offroad
and unattended or illegal campfires are not acceptable and will not be tolerated."
If you see something, say something – report environmental crime to DELWP on 136 186, to
Crimestoppers on 1800 333 000 or to your local DELWP office or police station.
Eleven members of Yarra Valley 4X4 Club spent the last 10 days in October 2016 clearing some 200km of tracks East of Omeo in preparation for the Summer Track opening and to ensure safe and rapid access for fire and emergency crews.
There were less small trees and saplings across the track this year but more large to very large trees.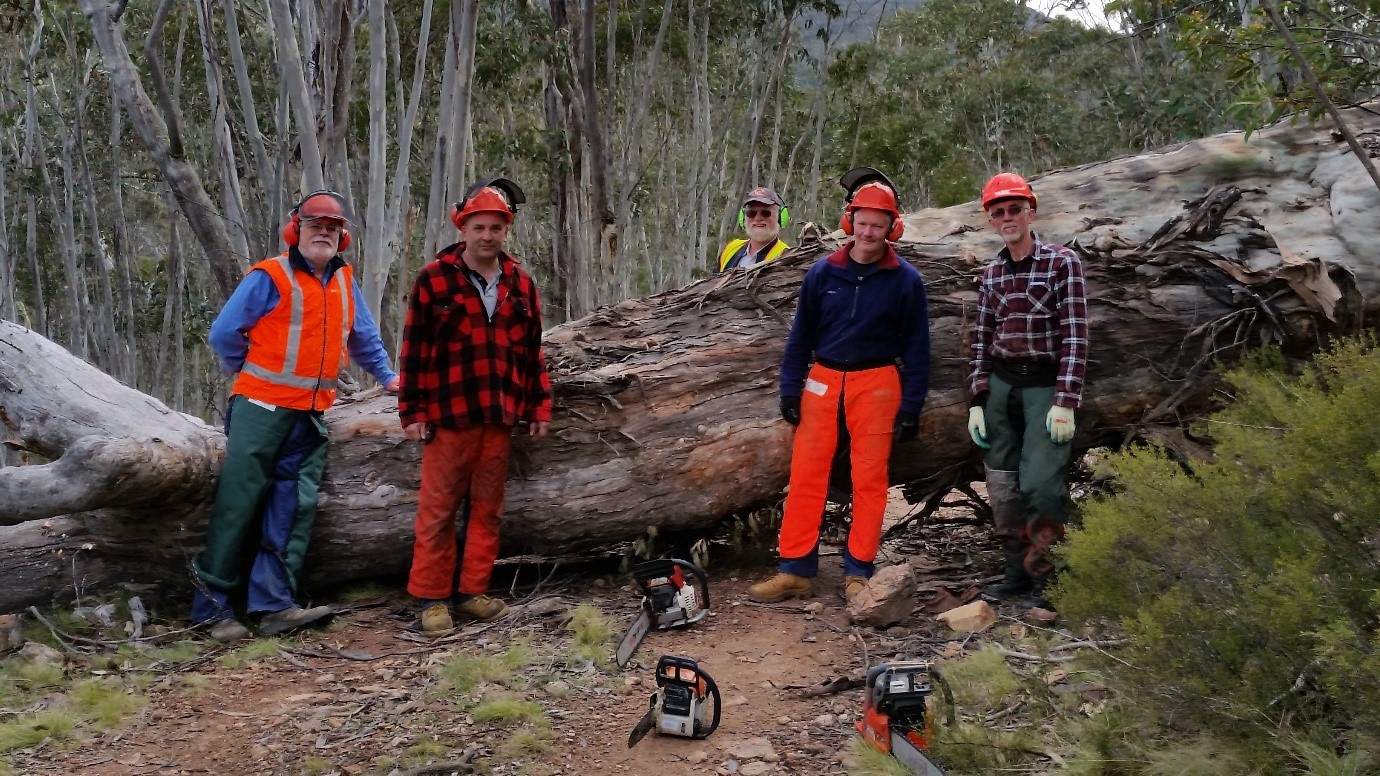 Some of the team about to tackle a big one on the Cobberas Track
Many of the tracks took several days to clear which meant a lot of track driving backwards and forwards, the team covered over 650km and each vehicle used almost a tank of fuel on the tracks during the 10 days on site.
We were able to operate two teams on several of the days further helping our progress.
A base camp was set up at Native Dog Flat. The camp is high in the Eastern Alps at 1200 metres. This presented the first major challenge of the week, 150mm of snow fell on the opening Saturday. The drive into camp was more like a Winter Snow Trip.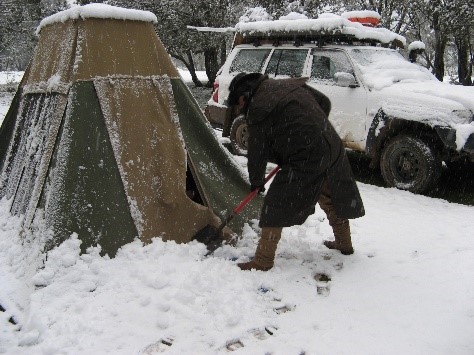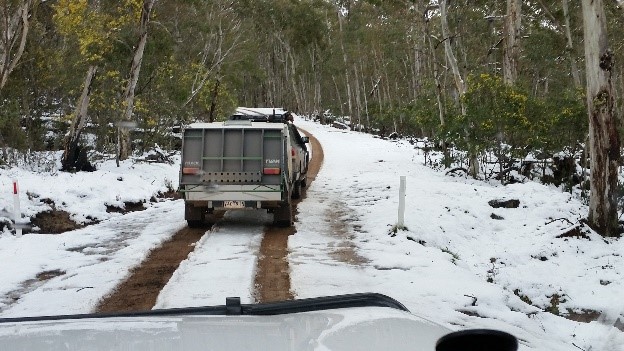 For those interested in statistics here are some impressive numbers –
Total hours worked – 363 hrs
Total hours travelling – 114 hrs
Total Kilometres driven (Work & Travel) – 9397 km
We cleared walking tracks into Cowombat Flat and into the Forlorne Hope Wilderness area to assist with emergency access as well as many 4WD tracks.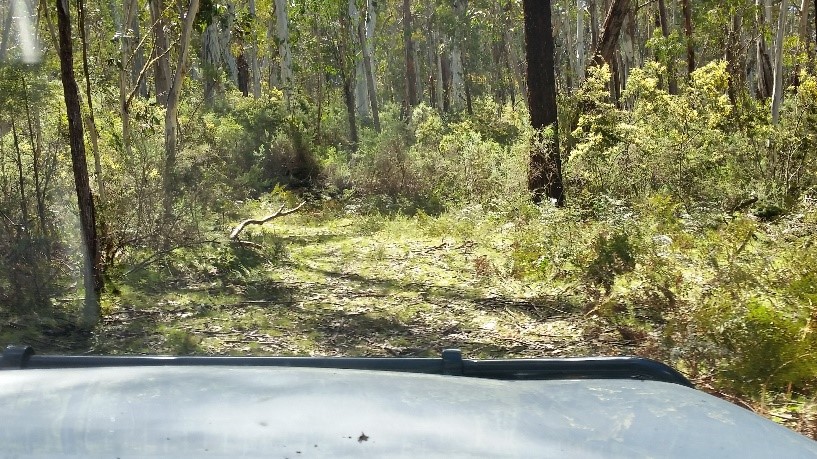 We covered a variety of terrain including some interesting water crossings.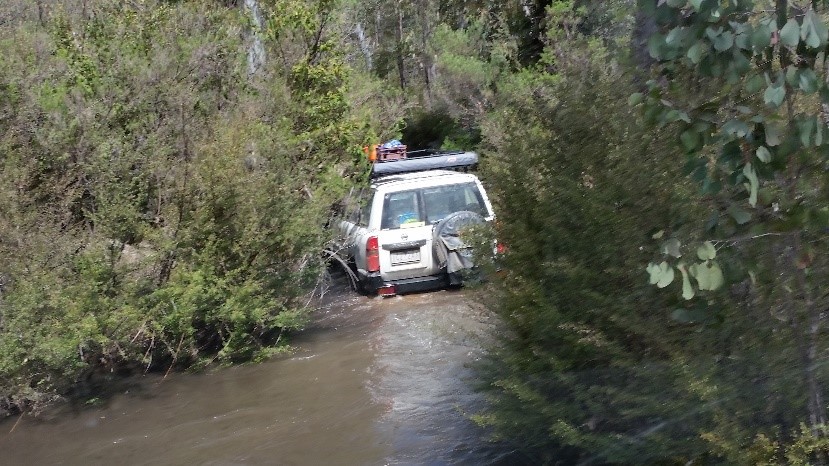 The odd brumby seemed to object to our presence. We saw evidence of the many thousand that plague the East Victorian Alpine Parks.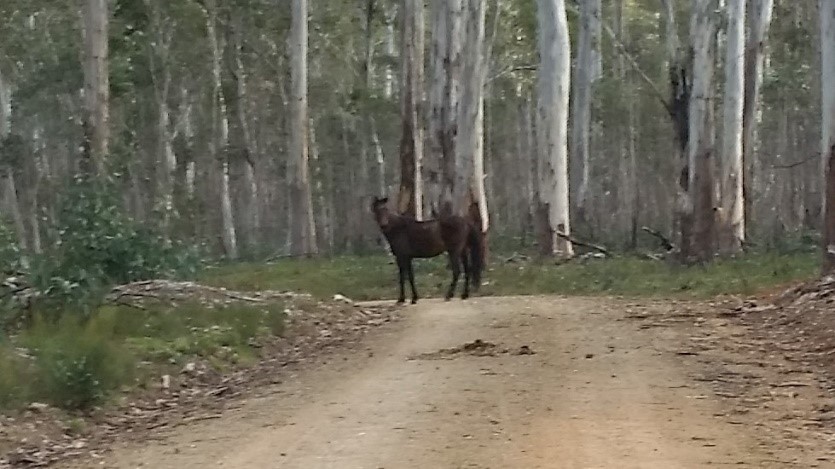 And another big one on Macs Creek Track safely cut by the YV4X4 Crew.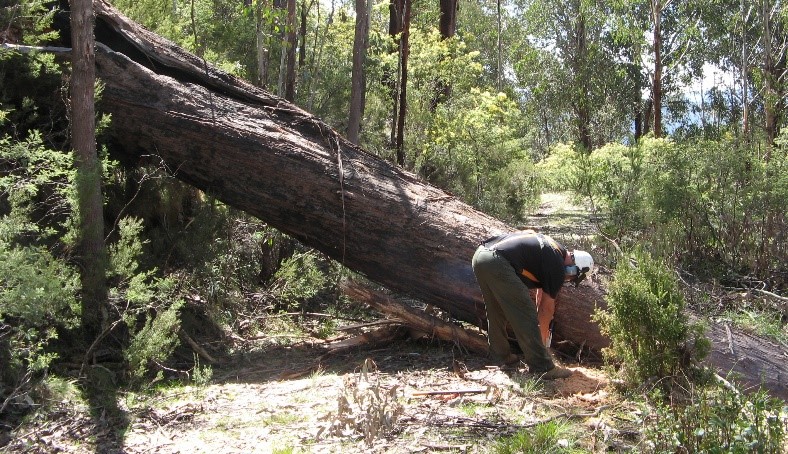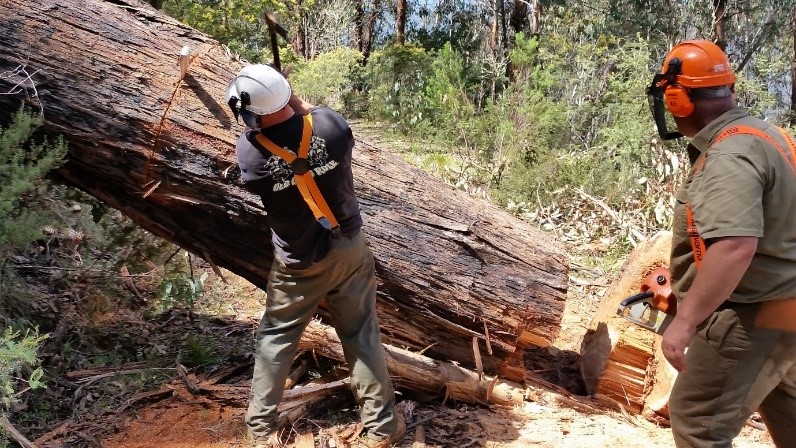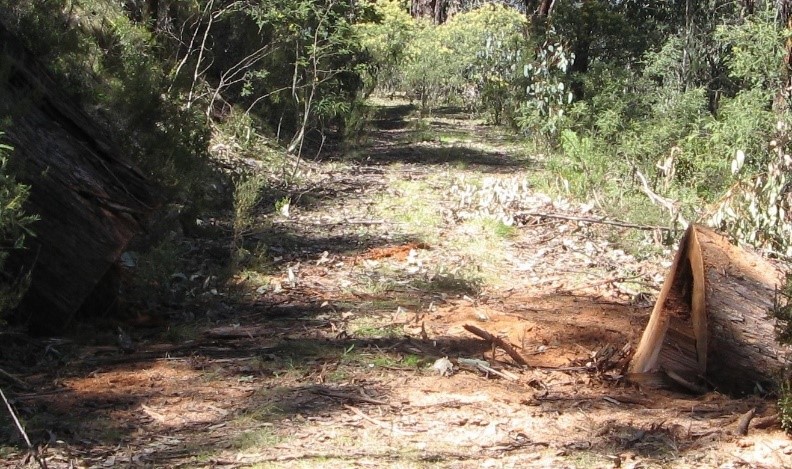 Thanks to Jarrod Bowd and Tim Schwinghammer from Parks Victoria, Omeo for showing us into some magic areas.
Thanks to the YV 4X4 team for their tireless efforts.
Bruce & Francis Unmack, Peter Aartsen, Graeme Geelan, Paul Beatson, Steve Bennett, Peter Briggs, Matt Vermeulen, Barry & Jenni Tanner.
We all enjoyed the opportunity to help the Omeo Parks Victoria team and are already planning next year's trip.
Peter White, Trip Leader.
The Parks Victoria Kookaburra Awards were held on Sunday the 4th of December. These biannual awards recognise groups and individuals who have made an outstanding contribution to volunteer work with Parks Victoria.
Greg Rose, Four Wheel Drive Victoria Regional Representative for the Southern Alpine National Park, was the recipient of the Individual Achievement Award for the Eastern Region.
The award seeks to recognise and celebrate the dedication and commitment by individuals who contribute to Conserving Special Places, Connecting People to Parks or Improving Health Benefits through their volunteer work in parks.
Helen Dixon, Parks Victoria District Manager Central Gippsland, complemented Greg on his extensive work as Regional Representative for Four Wheel Drive Victoria and the thousands of hours of volunteer work he has organised with of the Land Rover Owners Club of Gippsland.
Greg is the President of the Land Rover Owners Club of Gippsland and a member of the Land Rover Owners Club of Victoria. He has an association with the Southern Alps stretching for over forty years.
Greg says, "My first exposure to what is now the Alpine National Park was walking into Tali Karng when I was 16. Since then I have explored the area on foot, canoe, trail bike and even, when desperate, a horse. I have been four wheel driving in the area since I was twenty two. It is important to me that the area is respected and improved by all user groups. As one of the main user groups four wheel drivers have a big role to play in helping Land Managers and educating people in safely using the area."
The winning of this prestigious award highlights the importance to Land Managers of Four Wheel Drive Victoria and the efforts of four wheel drive club volunteers.
The owners of the Melbourne Map Centre in Chadstone are selling up after 35 years.
In the past they have sponsored the 4x4 Radio show, donating prizes. Also supporting club members with discounts.
We wish them the very best in the future.
 We understand that the new owners will continue to run the shop as a map outlet.
The following message is from Tony Jambu, after the annual Far East Gippsland Track Clearing work:
Hi All

On behalf of Parks Vic, the Paj club, LROCV , RRCV and myself, I would like to thank you so much for volunteering your time and effort, driving  all the way to Far East Gippsland and helping with track clearing and gate opening.  It takes great commitment to take Friday off work and drive all the way to McKillops Bridge and then spend the weekend doing volunteer work.

We did do a fair bit of track clearing and there was one fallen tree that was just too big to even commence. 

I would like to thank Gary and Butters from Parks Vic for putting on the BBQ on Sat night and the company of the Tubbut community.  I think the idea of the Sat night BBQ was well received.  Nothing like a good meal after a hard day and no need to do the cleaning up. Thanks Gary and Butters.

Extra thanks to those that continued on Sunday opening the gates.

Regards,
Tony
Oracle Technologist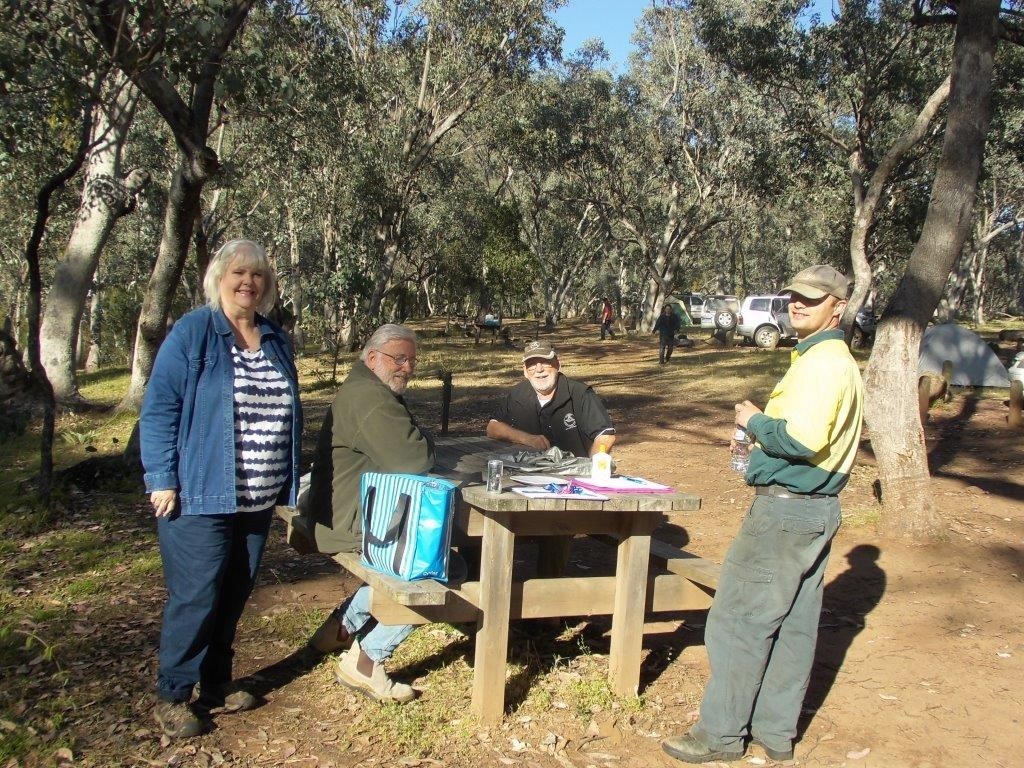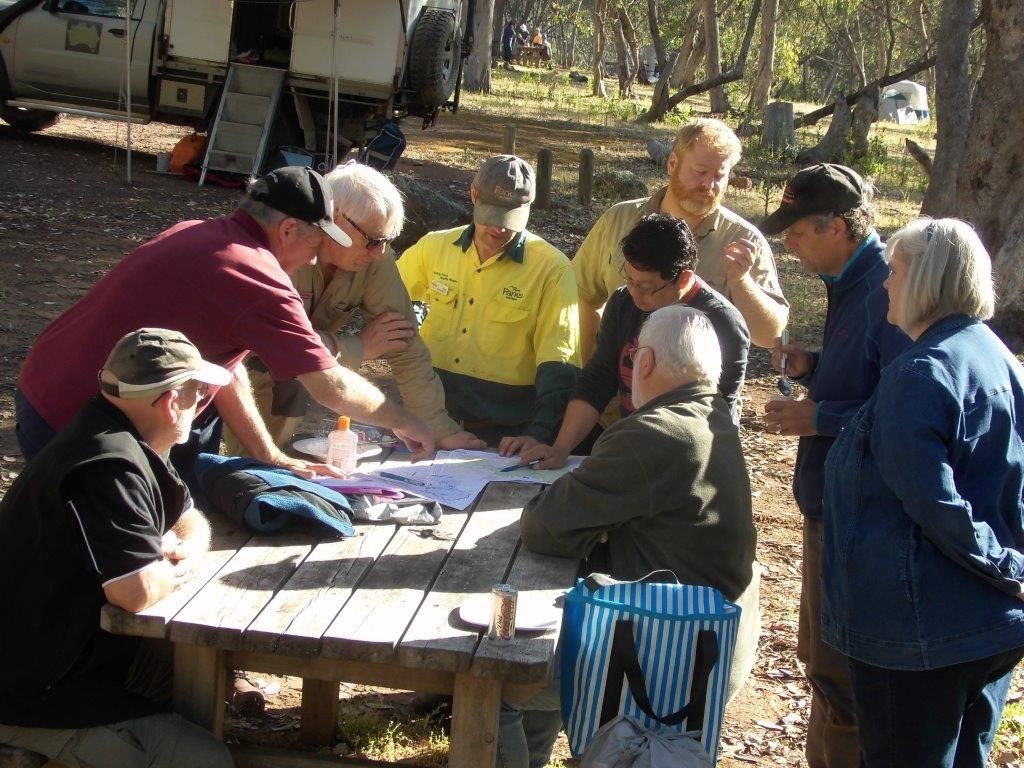 Road maintenance works to Fraser Park Road and Lakeside Road is due to start 5 December and will take up to two weeks to complete.
Drivers will be required to slow down and obey temporary and roadwork signs. Access to the park will not be affected during the works period. 
We have been advised there is work to be done to sure up some sections of the Dargo high plains road therefore it is not open to the public at the present time.
Access into Mayford and Blue rag range is not available via this road, but may be accessed via Basalt Knob track. We will continue to provide updates as they become available.
Refer to the Public Access Map for up to date road closures http://mapshare2.dse.vic.gov.au/MapShare2EXT/imf.jsp?site=pam
With today the first day of summer, Forest Fire Management Victoria has this simple message for the bushfire season – 'If your campfire is Cool To Touch, you are safe to leave'.  
"We want this message to resonate with campers because prevention is the best way of reducing bushfire risk to Victorian communities," Forest Fire Management Victoria's Regional Manager, Forest Fire Operations – Hume, Shaun Lawlor, said.  
"Unattended campfires or those that are not extinguished properly are the most common cause of bushfires in the Hume Region," Mr Lawlor said.  
"During the past five bushfire seasons (since 2011/12) in the Hume Region, campfires/barbecues and unattended campfires have accounted for more than 50 per cent of bushfires.  
"We want people to visit our beautiful parks and forests and enjoy everything the environment has to offer, but we also want people to understand the risks when it comes to campfires."  
"Campfires should always be extinguished with water and not soil, and must be 'Cool To Touch' before leaving. Leaving hot embers on a summer day in bushland is asking for trouble.  
"Campfires are not to be lit on days of Total Fire Ban under any circumstances and any previously ignited fire must be extinguished by midnight before the ban commences.  
"Campers need to be proactive and seek information before heading into the bush.  
"Days of Total Fire Ban are a lethal combination of heat, dryness and wind, and make bushfires difficult to control."  
If you see anyone behaving suspiciously or irresponsibly, call 136 186 and report it, or contact your local DELWP or Parks Victoria office, or police station.  
Those caught doing the wrong thing can be prosecuted under the Country Fire Authority (CFA) Act 1958.  
For further information, visit www.delwp.vic.gov.au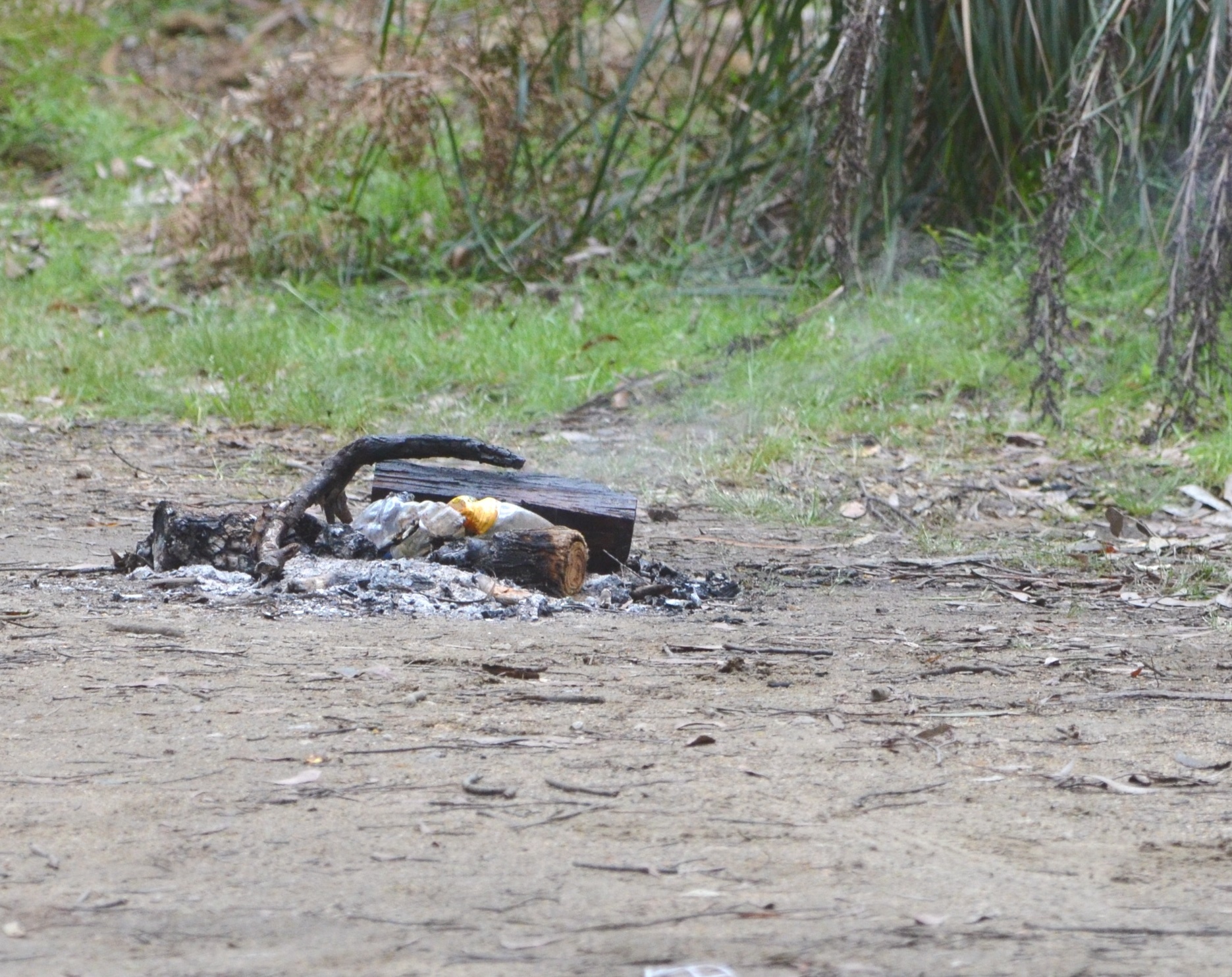 Photo credit Nick Talbot