Latest News
Notification received from Parks Victoria.
Please be advised the Alpine National Park will be closed from 11.59pm Wednesday 5 August, 2020 as part of the Stage 3 COVID-19 restrictions. 
The closure covers the entirety of the park, including Paradise Falls, Cobbler Lake and 7 Mile in our local area. Entry to the Alpine National Park is not permitted until further advised.
Parks Victoria will place signage at trails heads and entry points into the park advising of the closure. 
Maintenance of essential infrastructure will still be permitted under the closure provided work crews entering the park comply with COVID-19 physical distancing and hygiene restrictions.
Tegan Sharwood
Area Chief Ranger – Western Alps
Parks Victoria has advised that hundreds of burnt and hazardous trees will be removed next month from visitor areas at Cape Conran Coastal Park.
Full media release click Hazardous tree removal step towards reopening
This project is part of Park's Victoria bushfire recovery work.
The Department of Environment, Land, Water and Planning will soon be commencing fox control in the Colquhoun and Kenny State forests, as part of the State Government's response to the fires that swept through Gippsland last summer. 
Project Manager, Andrew Murray said: "Ground dwelling animals are particularly at risk of predation from foxes after a fire. Additional baiting will help these populations recover as quickly as possible." 
"The new areas to be baited are mainly in State forest areas north of Lakes Entrance, north and west of Nowa Nowa, north-east of Swan Reach, east of Bruthen and south of Buchan South," Mr Murray said.  
"For the first six weeks, 'free feed' or unpoisoned baits will be used to build up a feeding pattern among the resident foxes. 
"After that, we will be carrying out a 10-day poison-baiting program.  After ten days all poison baits will be removed and replaced with free feed baits again.
"We will then continue to monitor the bait-take to determine if this approach has been successful in driving the resident fox population down to a low level, and to see how quickly the area is re-occupied by foxes." 
This approach to controlling foxes is being trialled following negotiation with various stakeholders who frequent the forest and will initially run until December 2020.                                                     
"Warning signs will be posted in relevant areas when poison baiting commences to advise forest users that poison baiting is in operation," Mr Murray said. 
This program is an expansion of the Southern Ark fox control program that has operated for the last 15 years across one-million hectares of public land east of the Snowy River. Fox control is also being re-established post-fire in that area. 
This fox control program is being funded by the State Government's Bushfire Biodiversity Relief and Early Recovery program.
Rachel Dawkins |Media and Communications Adviser| Gippsland
Forest, Fire and Regions | Department of Environment, Land, Water & Planning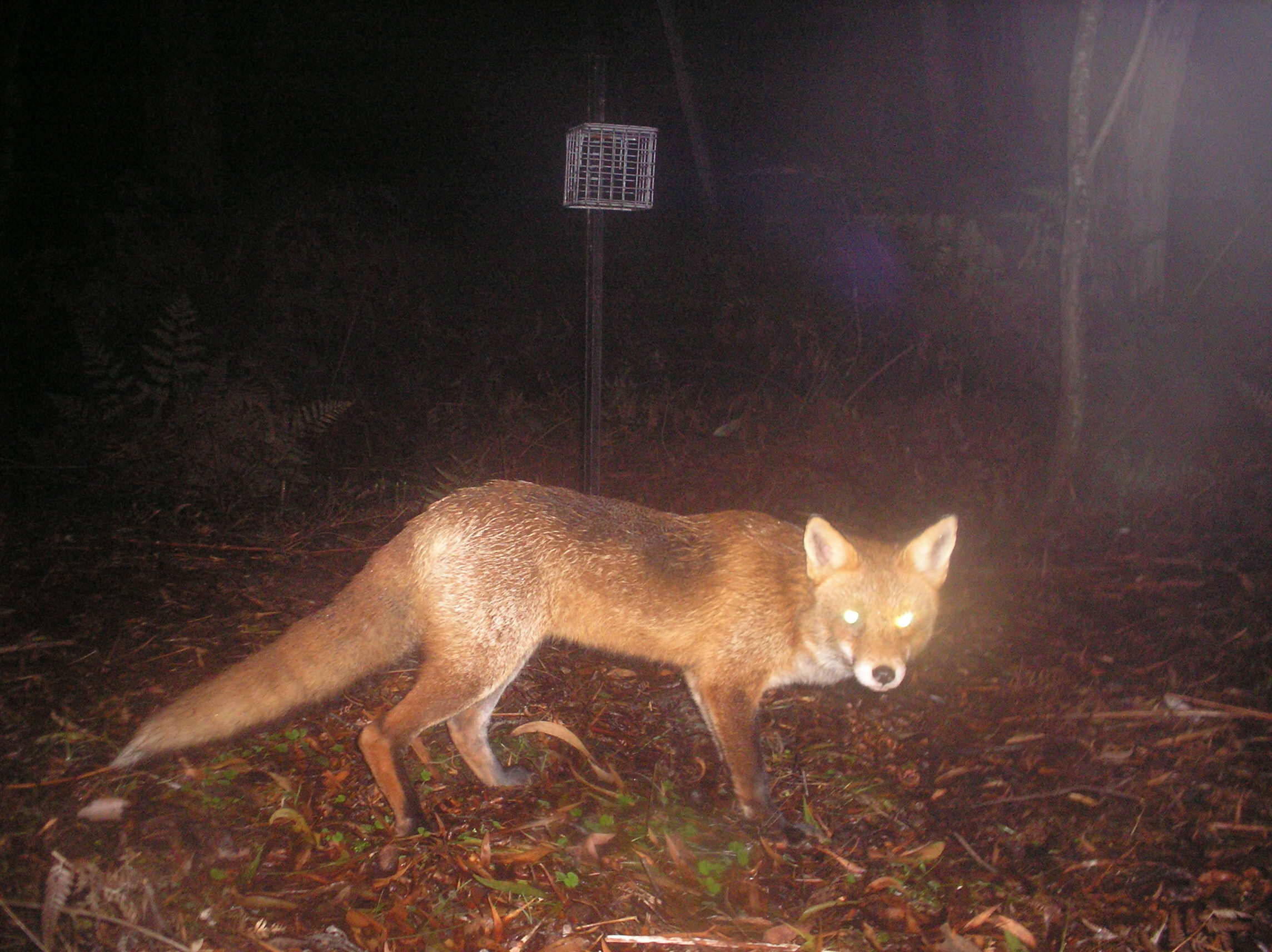 An invitation has been received from Parks Victoria and the Gunaikurnai Land & Waters Aboriginal Corporation seeking public comment on the Lake Tyers State Park Camping and Access Strategy.
Click on the link to read more and see a further link to Engage Victoria to make comment.
4WD Victoria LTCAS Notification Letter
.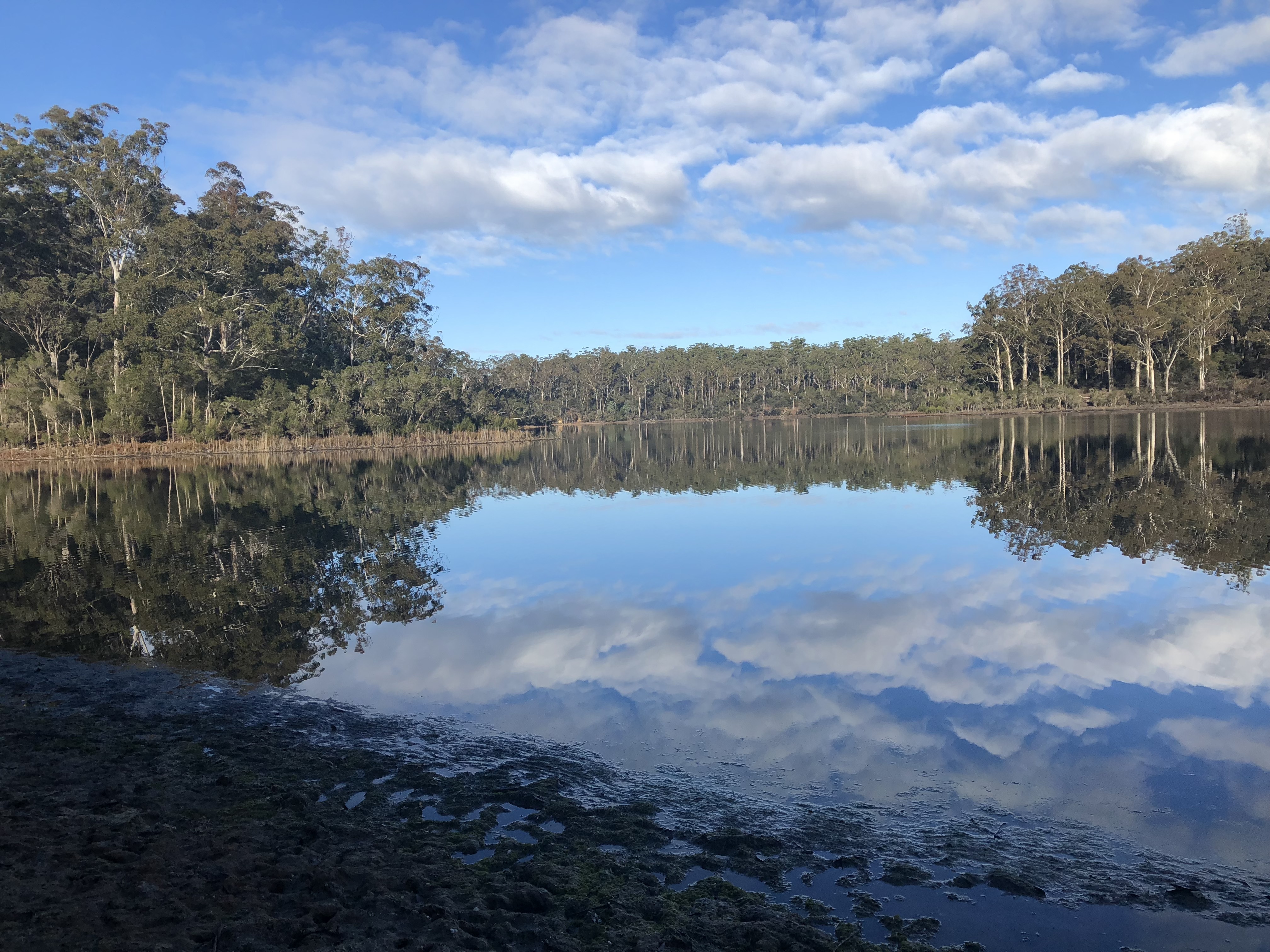 The 2019-2020 fires had a devastating impact on East Gippsland's rainforest ecosystems and biodiversity, with close to 5,000 hectares of rainforest affected by fire.
Department of Environment, Land, Water and Planning (DELWP) Biodiversity Recovery Coordinator, Marc Perri said: "This is 70 per cent of Victoria's warm temperate, dry and gallery rainforest environment. 
"But there is some good news among the devastation: a rare rainforest dependent species of tree in the Wood Point Flora Reserve on the Snowy River in East Gippsland has survived, but only just," Mr Perri said.
Images:  Buff Hazelwood 1 and Buff Hazelwood 2
"About 20 percent of the population of Buff Hazelwood (Symplocos thwaitesii) has come through the fires - some of the oldest trees, believed to be more than 200 years old are still there, and most of the younger plants have also survived in this patch. 
"It's listed as an endangered species under the Flora and Fauna Guarantee Act and Wood Point is the only known location of the tree in Victoria. 
"DELWP has been working in partnership with the Moogji Aboriginal Council, Royal Botanic Garden (RBG), and Bairnsdale Field Naturalists Club over the last decade to ensure the survival of this species.
"It's a preferred food source for Sambar deer and is very sensitive to fire, so it needs immediate help to recover, survive and thrive.
"Over the years, we've conducted surveys to find its area of distribution and number of plants, collected seed for the RBG seed bank and monitored the impact of Sambar deer. 
"The Moogji Natural Resource Management team has constructed deer exclusion fences and cages to protect the species and provide opportunity for young plants to establish, and controlled weeds like Blackberry and Blue Periwinkle. 
"Planned burns have been done in the area to reduce the risk of high severity fire impacting the rainforest stands it is dependent on for survival.
"All this work has helped the species survive this year's fires and we will now work together to repair damaged fences and cages to protect against deer and investigate the viability of the RBG seed bank. 
"We're preparing to use the seed, along with fresh cuttings from trees that survived the fire to propagate plants for revegetation within fenced areas or for planting at other sites on private and public land. 
The Victorian Government's Bushfire Biodiversity Relief and Early Recovery funding is targeting deer and weed control to reduce the immediate threats on rainforest recovery. 
Regards 
Rachel Dawkins |Media and Communications Adviser| Gippsland
Forest, Fire and Regions | Department of Environment, Land, Water & Planning
Maits Rest – Great Otway National Park 
Parks Victoria would like to advise of the temporary closure of Maits Rest Visitor Area within the Great Otway National Park.
Due to recent tree risk assessment works, the site will be temporarily closed from 22/07/2020 to  29/07/2020 while the trees in question are being treated.
The site will reopen on Thursday 30th July.
Conditions can change in parks for many reasons.  Please check the Parks Victoria website for all park closures before visiting.
Please note that next week Parks Victoria are commencing a deer control program in Bunyip State Park. 
Over the next year this work will be undertaken by accredited and authorised contractors VPAC (Victorian Pest Animal Control). This control is done under an Authority to Control Wildlife permit with DELWP. 
Our first control nights are as follows, from 4pm to 6am:
Tuesday 28th – Thursday 30 July 2020
Monday 3rd – Thursday 6th August 2020
While our contractors use authorised suppressors, deer legal rifles will still emit noise, which may be heard in the area. A map of the control blocks are attached, as well as a copy of the newspaper ad which was in the local papers earlier this month.
Please see Bunyip Cull Blocks and Newspaper ad Bunyip
For questions or issues, please call Parks Victoria on 13 1963.
Parks Victoria
District Project Officer
Respect for Bendoc Aboriginal Historical Cemetery
More than 20 years of overgrown vegetation had hidden the Aboriginal Historical Cemetery at Bendoc so successfully that no-one could find it. A recent concerted effort eventually located it 100 metres from the public cemetery. 
Burials of significance at the cemetery include 'Tonghi Jimmy', a well-known Aboriginal identity who passed away in 1903. His grave is now protected by the Moogji Aboriginal Council in Orbost.
Department of Environment, Land, Water and Planning (DELWP) Cultural Heritage Officer, Gerry Laughton said: "The public cemetery had been well managed over the years, allowing visitors to access the gravesites easily but the Aboriginal cemetery had become neglected."
"The DELWP Gippsland Cultural Heritage Team and First Custodians Network visited the site recently with local Elder, Uncle 'Buzzy' Hewat and decided to organise a much-needed clean-up of the area," Mr Laughton said.
"Staff from the Bendoc DELWP office helped out, providing tools and a small crew to clear debris, saplings and weeds and create safe and easy access to this important cemetery.
"They also repaired the existing fence and re-sheeted the pathway into the cemetery – work that was very much appreciated by Uncle Buzzy, his son Nic and the Cultural Heritage Team.
"The results are exceptional and everyone should be proud of their efforts and their contribution to building partnerships with the local Aboriginal community, making sure their ancestors are not forgotten."
Uncle Buzzy said he was very happy with the work that's been done at the cemetery: "It's a joy to see it being done after so many years and helps towards the healing of our community," he said. 
Rachel Dawkins |Media and Communications Adviser| Gippsland
Forest, Fire and Regions | Department of Environment, Land, Water & Planning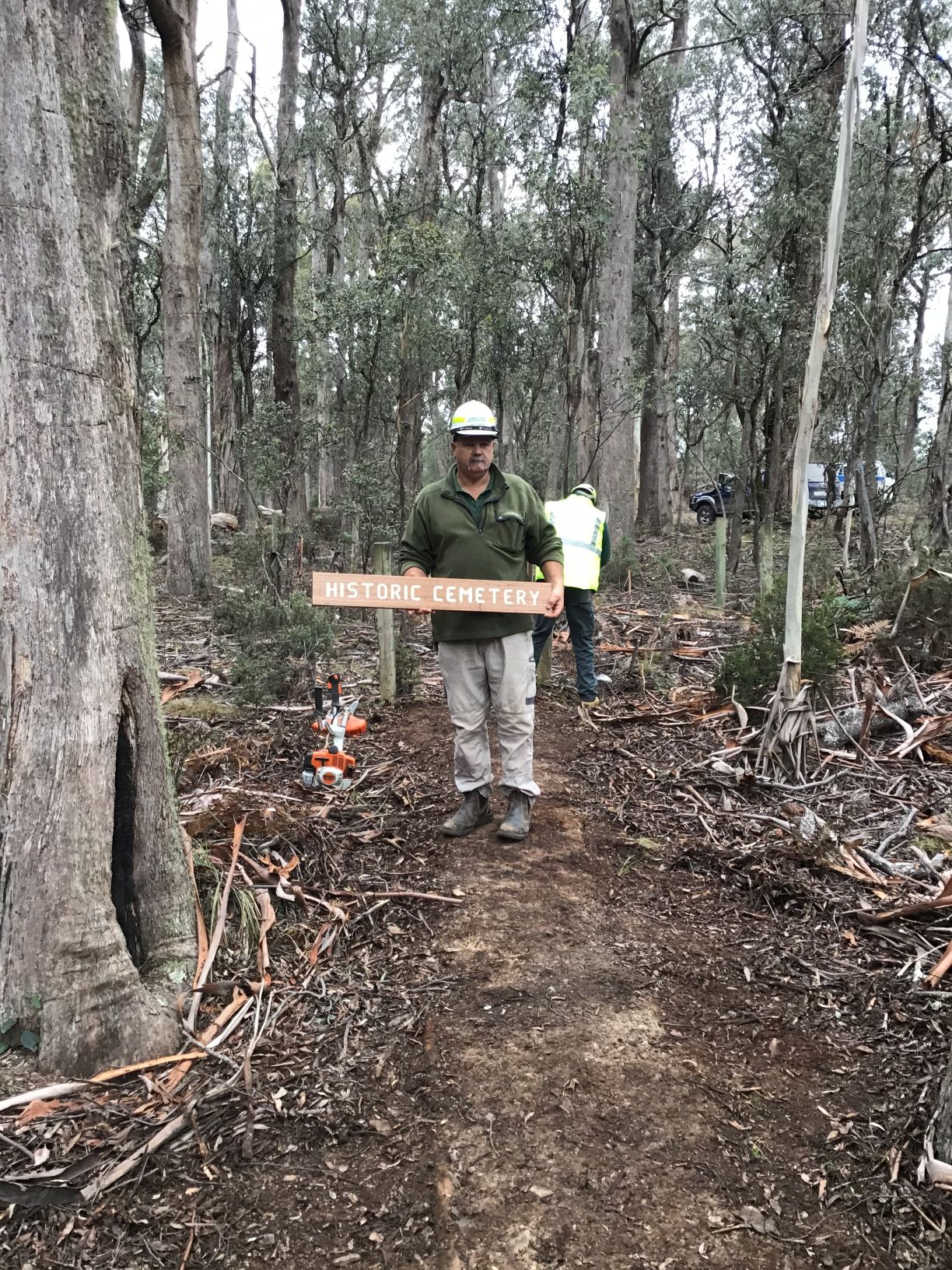 As you are all aware, Stage 3 Restrictions 'Stay at Home' restrictions come into force for six weeks across metropolitan Melbourne and the Mitchell Shire and apply from 11:59pm, Wednesday 8th July 2020.  Please see the attached link for full details.
https://www.dhhs.vic.gov.au/updated-restrictions-1159pm-wednesday-8-july-covid-19
In view of these restrictions and the uncertainty of their easing, we have consulted with Mansfield Shire and have regretfully decided to cease the Mt Skene Permit Scheme for 2020.
Accordingly, all permits are herewith revoked immediately and authorities will be notified. 
We understand the disappointment and inconvenience this may cause however, we have a responsibility to encourage all of our members to adhere to the restrictions and do 'the right thing' for the health and safety of everyone, including our regional clubs outside the greater Melbourne metro area. 
We sincerely apologise to all Clubs for this course of action.  Stay well. 
Regards, 
Wayne Hevey
Chief Executive Officer 
Four Wheel Drive Victoria