Latest News
Critical works reduce bushfire risk in north east Victoria 
Firefighter access to some of north east Victoria's most bushfire prone areas has been improved thanks to the Victorian Government's $272.3 million Reducing Bushfire Risk program.
Forest Fire Management Victoria (FFMVic) crews and contractors have completed 84 roading projects in forest areas, totalling more than 1340km, improving FFMVic's ability to respond to bushfires. 
"Timing is everything when it comes to responding to bushfires, particularly in remote forest areas," FFMVic Hume Deputy Chief Fire Officer, Aaron Kennedy said. 
"By getting firefighters and machinery on site as quickly as possible, we greatly improve the chance of controlling fires before they spread and impact communities and the environment. 
"Across the region we have completed $2.1 million of works in the third year of the program to improve the condition of critical forest access roads. 
"Better roads, with less hazardous roadside trees, give firefighters safer access when responding to bushfires, while also providing the community safer evacuation routes during an emergency.
 "Thirty-five local businesses helped carry out the work, providing more jobs for community and helping forest contractors maintain and gain skills that allow them to help fight bushfires in remote and difficult terrain. 
"Additional works are planned in the lead up to summer, including managing fuel loads and road and bridge upgrades across the region. 
"This program complements our planned burning, slashing, and mulching works, and collectively helps reduce the impacts of bushfires on communities and the environment." 
Mr Kennedy said the works will also improve access to some of the region's most popular recreational reserves and tourist destinations. 
"Some roads will be temporarily closed to ensure the safety of forest users and visitors, but we will work with staff and contractors to reduce disruption as much as possible," Mr Kennedy said. 
All activity complies with DHHS requirements and prioritises the safety of the Victorian community as well as our staff.
For more information about the Reducing Bushfire Risk program phone 136 186 or visit www.ffmvic.gov.au. 
Brittany Evans |Regional Media and Communications Adviser | Hume Region
Department of Environment, Land, Water & Planning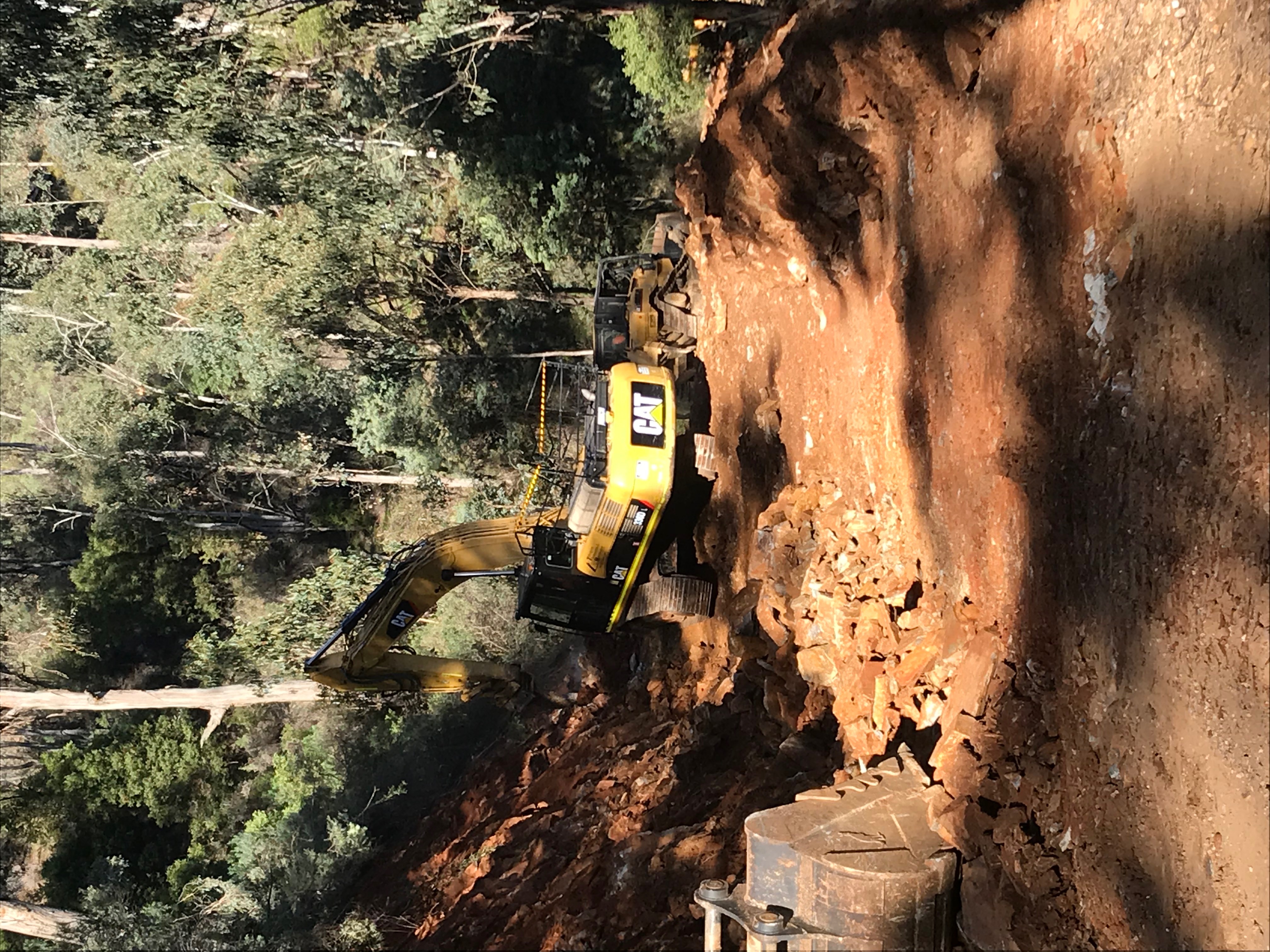 Please be aware of the new COVID-19 restrictions that came into force on 22nd June, 2020 and Victoria is in a declared State of Emergency through to 11.59pm 19th July, 2020.  
For full details of restrictions please click on the link    https://www.dhhs.vic.gov.au/victorias-restriction-levels-covid-19   There are a number of areas on the site to expand on for more detailed information.
Most importantly for members that are planning Trips and have Mt Skene permits please note that Outdoor gatherings have reduced to a maximum group of 10 people.   
A note from Barry Chare - one of one our past Secretarys & Editors of FWDV.
BILLABONG ROADHOUSE NW COASTAL HIGHWAY WA
235 km north of Geraldton, close to the turn off to Kalbarri and the Indian Ocean. 
Having served as secretary and editor for FWDVic in the past I am writing to let you know about the Billabong Road House in Western Australia on the North West Coastal Highway. 
This was always a 'must see' destination for Victorian clubs heading to WA.  
I want all Victorian members to know that the roadhouse is still functioning and offers accommodation, meals, beverages, showers and camping options. The overnight camping area is well laid out with plenty of space for vehicles, trailers, vans and trucks. The message from the roadhouse is:
Please call in at the original Billabong Roadhouse where we welcome all travellers.
We are happy to provide our free overnight parking area to help make sure that people don't drive tired and yes you are welcome to a free hot shower and toilet if needed.  
Please call 08 9942 5919 if you want to book our self contained accommodation. We are looking forward to more people being able to travel. Check out our wide range of souvenirs and gifts including kids toys from just $3. 
Facebook: https://www.facebook.com/freeovernightparking/ 
Be aware that there is a nearby Shell Billabong Homestead which has erected signs which hide the Billabong Roadhouse. Please support the local community and support the original Billabong Road house which has served Victorian 4WD drivers and families for many years.
Barry Chare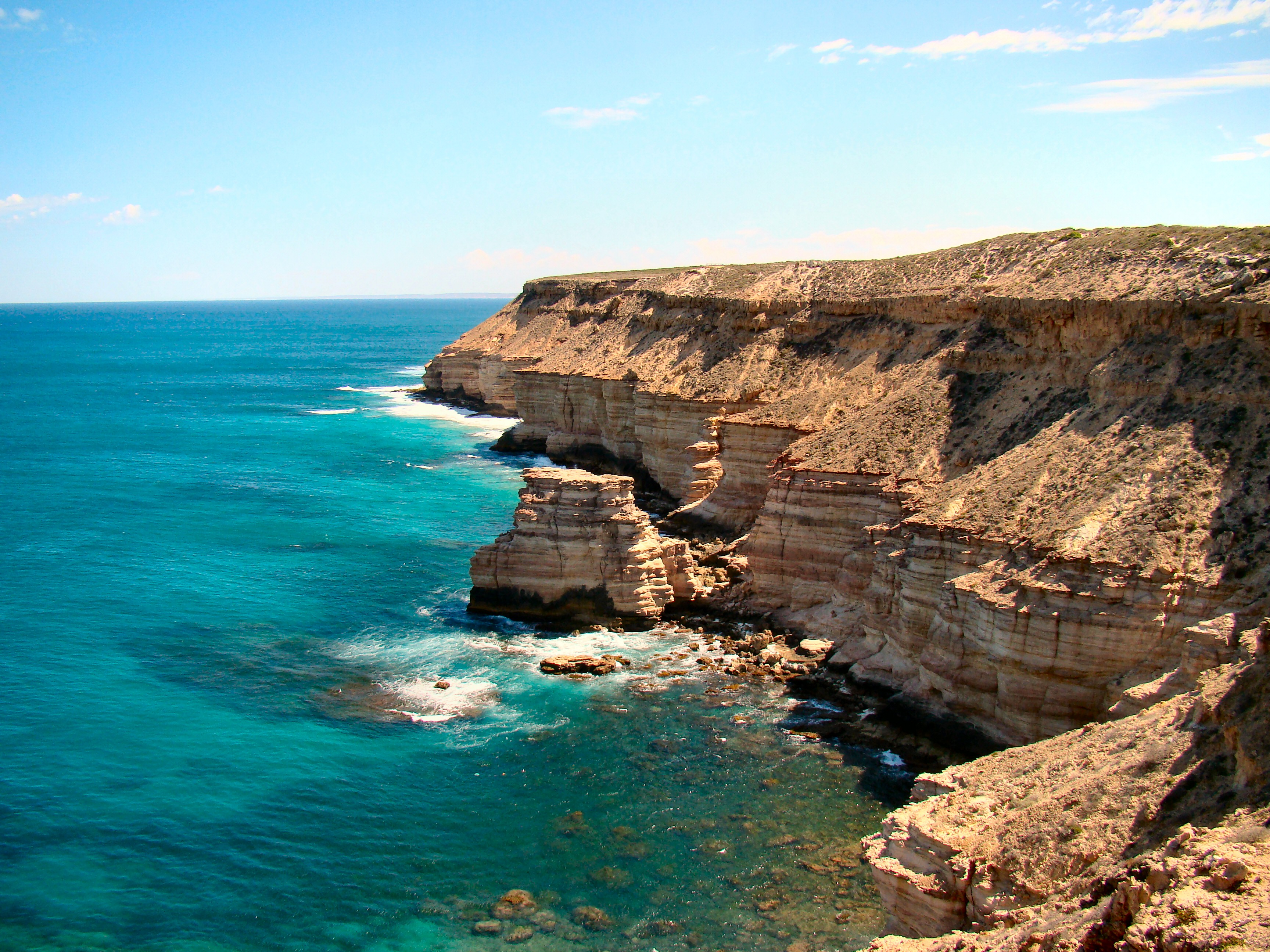 The request below comes from BlazeAid Buchan's camp coordinator Graeme Allen.  Graeme is also the President of the Range Rover Club Victoria.
Please read and consider Graeme's request.
BlazeAid seeks interest  from  clubs to help two farmers in the Orbost area to rebuild their fences, badly impacted by the recent bushfires. The two farms are  on the Snowy River  remote from Orbost, such that the clubs would need to camp on the farms.  The clubs would need to be self -sufficient .  Tools and equipment , food and other supplies would be supplied  by BlazeAid.  The fencing at each farm could take  up to 4 weeks to complete..  If interested in volunteering,  please contact the BlazeAid camp coordinator  at Buchan, Graeme Allen  at  This email address is being protected from spambots. You need JavaScript enabled to view it.  or on 0477488434
Should your Club be able to lend a hand, please contact Graeme directly.  We would be grateful if you would keep FWDV in the loop with your volunteer hours.
Selected tracks and roads in north east Victoria's forests and parks are closed temporarily this winter and spring to limit the damage done to roads and tracks and to keep motorists safe. 
The Department of Environment, Land, Water and Planning (DELWP) and Parks Victoria run the seasonal road closures operation during winter and spring each year, as part of an annual driver safety and road damage prevention program. 
Forest Fire Management Victoria (FFMVic) Hume Deputy Chief Fire Officer, Aaron Kennedy, said: "Main closures for the 2020 seasonal road closure period are now in force and the majority are in areas of the high country, which often receives winter snow and sometimes makes tracks impassable. 
"Seasonal road closures help limit the damage done to forest roads and tracks during winter and spring and in doing so, ensures dangerous and difficult sections of road are closed for driver safety. 
"These measures also help maintain water quality in rivers, creeks and reservoirs by reducing the amount of erosion and silt washed away from roads and tracks. 
"Fire-affected areas in the Upper Murray and Ovens Valley, including roads and tracks, are particularly susceptible to damage and will remain closed until they are deemed safe for public use. 
"We encourage the social and recreational use of Victoria's beautiful natural resources, including four-wheel driving, but some sections of the forest road network would rapidly deteriorate if opened for the entire year," Mr Kennedy said.
DELWP and Parks Victoria consult with a range of stakeholders, including Four Wheel Drive Victoria, to identify sections of the road network which require closures. 
Most of the roads and tracks are re-opened in time for the Melbourne Cup Weekend, but the closure period can be extended if the conditions demand it.
To plan a trip and check road closures visit https://www.ffm.vic.gov.au/visiting-state-forests/forest-and-road-closures
 For informational on seasonal closures in parks visit http://parkweb.vic.gov.au/safety/closures/seasonal-road-closures2
You can also contact your local DELWP office by calling 136 186.
Hume Region
Department of Environment, Land, Water & Planning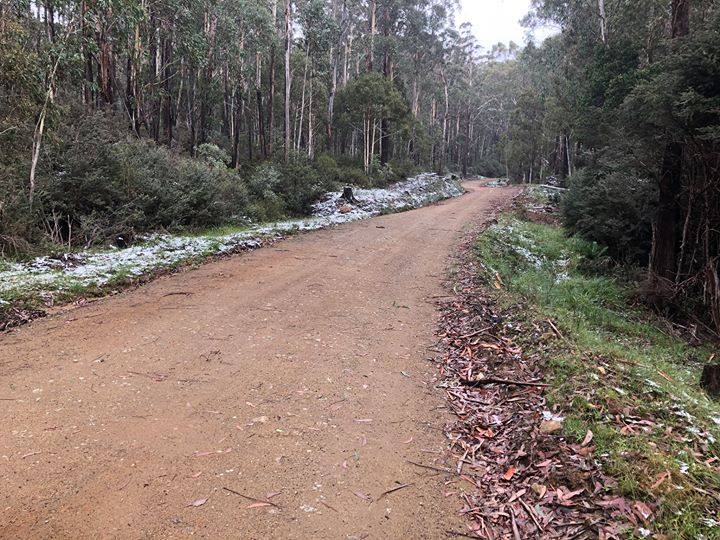 Our club members are currently receiving there printed version of Trackwatch but you can view the latest Flipbook version on the News and Events Tab above or click here TRACKWATCH WINTER
Mt Skene Permit applications for 2020 are now open and available for FWDV affiliated Clubs and members only.
Permit applications can only be downloaded from the Mt Skene section of the Track Permits tab within Member Resources.
Please endeavour to have all information, especially participant and vehicle details correct at the time of submitting your application to reduce alterations and office workload in providing this benefit to members.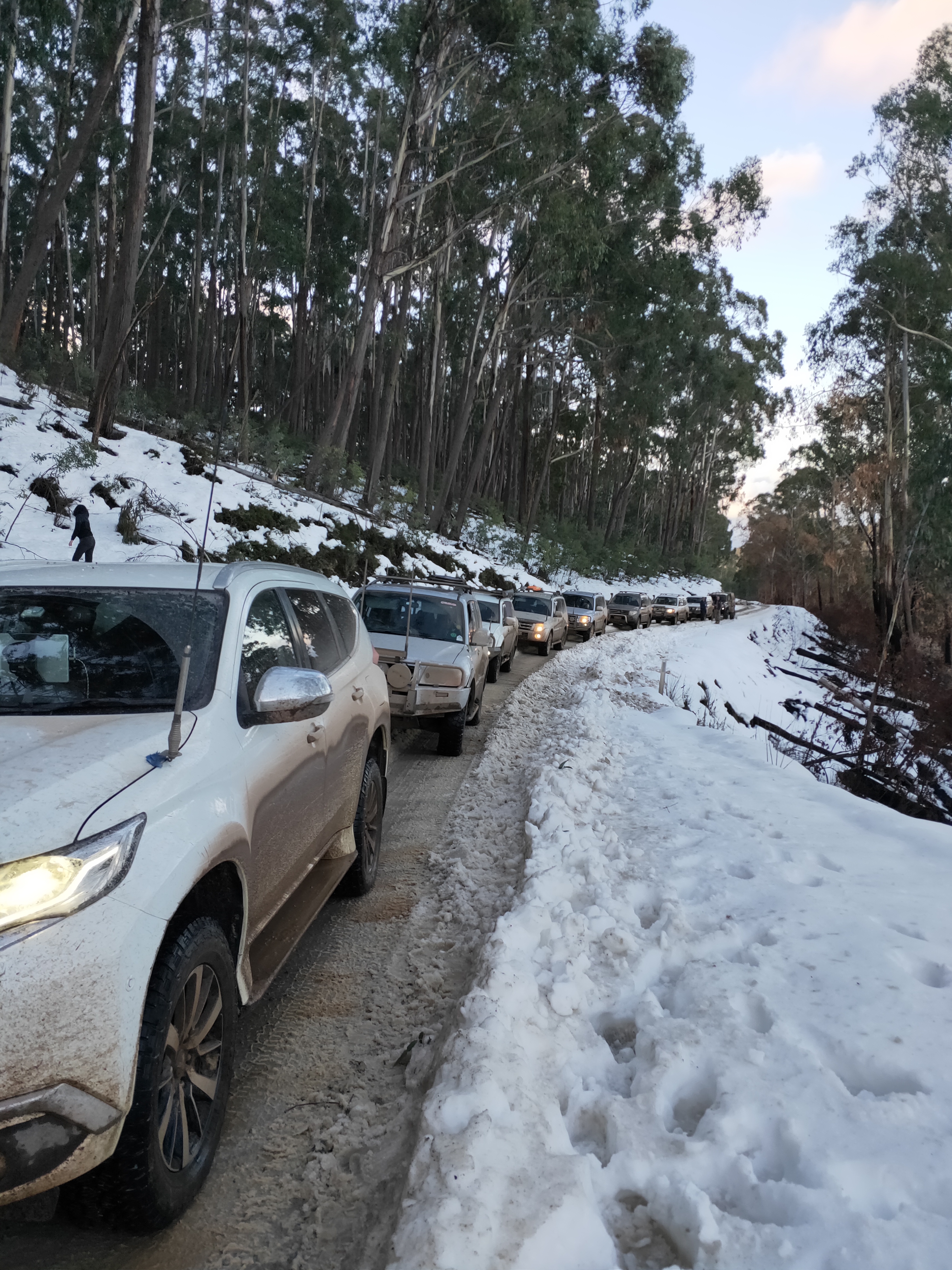 Thinking of visiting parks this long weekend?
Practical tips to get the most out of your visit
4 June 2020: Victorians are being asked to plan ahead, be prepared and stay safe if they are planning to visit parks over the long weekend.
While most of Victoria's parks and reserves are open, physical distancing directions remain in place.
Practical tips for visiting parks this weekend: 
Observe physical distancing of 1.5 metres at all times
Do not gather in groups of more than 20 people
Check that the park is open before travelling
Avoid parks that are usually busy on a weekend
Bring your own hand sanitiser
If a car park is full, no more people can visit that site. Do not join vehicle queues or park illegally - instead go to an alternative destination
Stay safe – do not jump barriers or railings to access areas that are prohibited
Be prepared for cold weather and take safety precautions in areas where there is snow
If you are using BBQ facilities make sure you clean them before and after each use
Under the direction of the Chief Health Officer, Parks Victoria can be required to close certain sites for public safety due to concerns over physical distancing. 
From Friday 5 June, Parks Victoria will close the 1,000 Steps and Redwood Forest due to physical distancing concerns until 11.59pm on Sunday 21 June.
Despite interventions by Parks Victoria and Victoria Police to manage physical distancing, vehicle traffic and public safety concerns at these two sites, visitation has continued to be unprecedented necessitating the need to close. 
Directions will continue to be enforced through spot checks to ensure compliance with the directions of the Chief Health Officer.
A small number of sites remain closed, or have restrictions in place, so visitors are encouraged to check the Parks Victoria website for the latest information about restrictions and closures: https://www.parks.vic.gov.au/covid19 
Communal areas, such as shared bathrooms and kitchens, remain closed as they may increase the potential risk of coronavirus (COVID-19) transmission.
Advice of a temporary closure
Contractors are working on major corner widening on Cravensville Road, as part of the Governments Reducing Bushfire Risk program.
A temporary closure is necessary whilst completing the work.
Dates will be from Tuesday the 9th until Friday the 19th, including the weekend.
Cravensville road is in the Southern End of the Tallangatta Valley.  Please see  Cravensville Road Closure map  
This closure wont effect access to Mt Benambra from the Tallangatta Valley. 
Additional signage will be erected to pre warn forest users.
Thanks 
Owen Lord | Forest Management and Roading Officer | Upper Murray
Forest, Fire and Regions | Department of Environment, Land, Water and Planning