If you are interested in becoming a sponsor or advertising through our association or in Trackwatch, please contact us (This email address is being protected from spambots. You need JavaScript enabled to view it.) with some information about your company and/or advertising details.
Partners:
Affinity Insurance Brokers
As part of our commitment to our customers, Affinity Insurance Brokers, in conjunction with Four Wheel Drive Victoria, are pleased to announce a new motor vehicle insurance policy specifically for 4WD owners.
All you need to do is call Affinity Insurance Brokers on 1300 655 850 and ask for "Four Wheel Drive Insurance"
You will be supporting your Association and you will be impressed with what is on offer.
Four Wheel Drive Victoria has an insurance program in place with Affinity to cover the association, affiliated clubs and its members.  For more details see the product disclosure statement.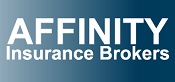 DELWP

Parks Victoria

Victoria Police

Supported by: